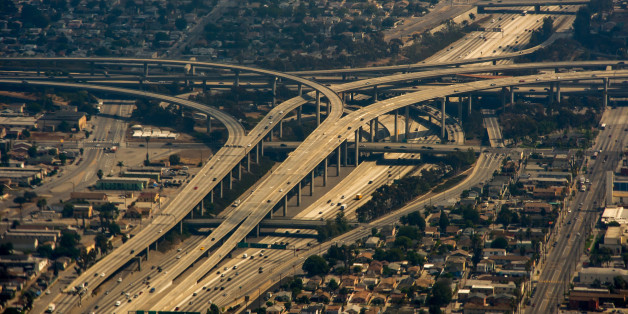 UPDATE: The California Assembly changed course and passed the driver's license bill on Thursday, and it is headed to Gov. Jerry Brown's desk. He has indicated he will sign it.
PREVIOUSLY: Legislation that would have allowed undocumented immigrants in the state of California to obtain driver's licenses won't be among the many bills headed to Gov. Jerry Brown's desk before the close of the legislative session.
The author of Assembly Bill 60, Luis Alejo (D-Watsonville), pulled the bill until next year, citing conflict over whether driver's licenses issued to undocumented immigrants should be marked differently than those issued to people residing in the country legally.
"We're just taking a few more months to try and build some more consensus within the immigrant rights community," Alejo said, according to the Sacramento Bee.
The bill was amended last week to require licenses issued under the proposed law to be marked on both sides with a message reading: "This card is not acceptable for federal purposes; it is acceptable for driving privilege only. It does not establish eligibility for employment, voter registration, or public benefits." Gov. Brown requested the change, the Los Angeles Times reports.
Opponents of marking the licenses differently say the practice would lead to discrimination.
With a focus on improving safety, the bill had gained the support of both Democrats, who control both houses of the California Assembly, and a couple of Republicans, ABC News 10 reports. The bill's supporters pointed to a 2012 study by the California Department of Motor Vehicles that found that unlicensed drivers were three times more likely to suffer fatal crashes.
The decision to postpone the legislative effort angered some of the idea's supporters.
"A license delayed is a license denied," Los Angeles City Council member Gil Cedillo, a Democrat, told La Opinión. "The worse thing about this is that without a license to drive, they're going to keep taking cars from immigrants. They're going to keep giving them tickets and even deporting them, separating them from their families."
More undocumented immigrants live in California than any other state -- 2.6 million in 2010, accounting for 6.8 percent of the population and 9.7 percent of the labor force, according to Pew Hispanic Center.
Immigrants brought here illegally as children who qualify for deportation relief under the Deferred Action for Childhood Arrival guidelines issued last year are eligible for driver's licenses in California.
Several states, including New Mexico, Illinois and Washington allow undocumented immigrants to obtain driver's licenses.
BEFORE YOU GO
PHOTO GALLERY
Ten States With The Most Potential Latino Voters