It's hard to imagine American fashion without Ralph Lauren -- like blue jeans and plaid, the Ralph Lauren name is an inescapable part of our natioanl style identity.
The identity is so unshakable, in fact, that Ralph Lauren's collections tend to look fairly similar from year to year. Sure, the themes and aesthetics change. But the button-down shirts, the menswear jackets, the sensible trousers, the slinky dresses and ever-presence of stronger colors like black and red are Ralph Lauren mainstays, no matter the season.
We were reminded of this today, when the designer sent his Spring 2014 collection down the runway. The bright colors like teal and yellow were a departure, but mixed in was an inevitable black and white menswear suit, complete with a necktie and a newsboy cap. It reminded us of another white and black look that marched down six years ago...
Some things never change. Check out the two looks below.
Spring 2007 vs. Spring 2014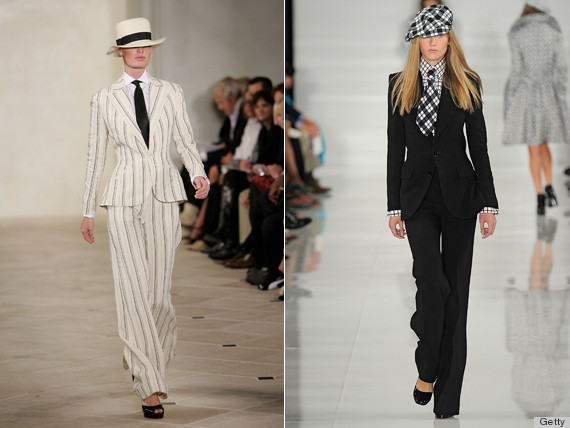 PHOTO GALLERY
Ralph Lauren Style Evolution