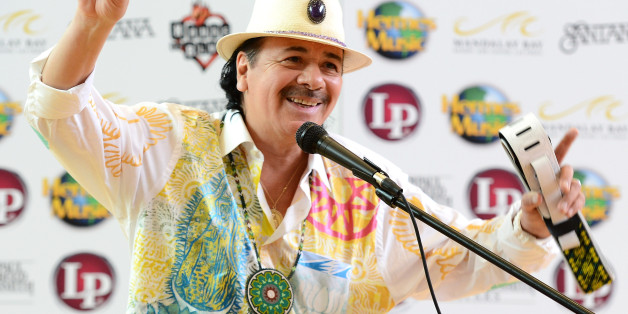 The Kennedy Center is making amends with the Latino community.
The prestigious arts organization honored guitarist Carlos Santana and opera singer Martina Arroyo this year, a year after the National Hispanic Foundation for the Arts took the Kennedy Center to task for consistently passing over Latino candidates for the distinction.
"It's better than Fourth of July, Christmas, Thanksgiving and Valentine's," Santana, 66, told the New York Times.
The Mexican-American rocker is perhaps best known for his classic "Oye, Como Va?" Santana exploded onto the national scene after playing at Woodstock. He's won 10 Grammys and sold 100 million records, the Times reports.
The Washington Post refers to Arroyo as one of a "generation of opera singers who broke the color barrier at the Metropolitan Opera" in New York. The 76-year-old artist was raised in Harlem.
With the awards, the grand total of Latino Kennedy Center Honorees now reaches four over the organization's 35 years. The other two are sings Plácido Domingo and theater actress Chita Rivera.
Piano legend Herbie Hancock, pop musician Billy Joel and actress Shirley MacLaine rounded out the list.
The Kennedy Center retooled its method for selecting honorees after the National Hispanic Foundation for the Arts blasted them for only awarding the top honor to two Latinos over the program's history. The organization faced further criticism after the press reported that Kennedy Center President Michael Kaiser told NHFA director Felix Sanchez by phone to "go f*#k himself."
Kaiser apologized for the remark.
BEFORE YOU GO
PHOTO GALLERY
40 Stars You Never Knew Were Mexican