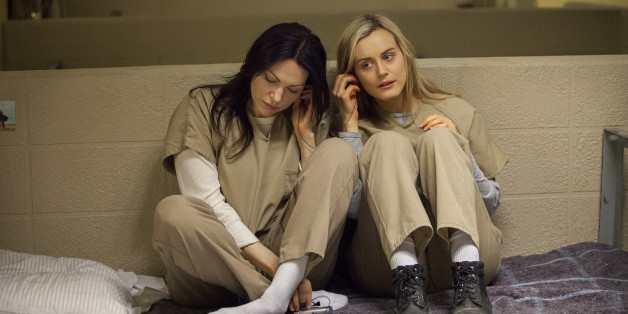 Laura Prepon will only return to "Orange Is The New Black" for one episode of Season 2 to wrap up her storyline, according to BuzzFeed.
Prepon plays Alex Vause, the one-time girlfriend of Piper Chapman (Taylor Schilling) and incarcerated drug trafficker, on the Netflix series from Jenji Kohan. BuzzFeed first reported Prepon was not returning to "Orange Is The New Black" in a regular capacity in August, but Netflix downplayed the report, saying it was "not accurate" and Season 2 "is still developing and nothing is confirmed."
The Huffington Post's request for comment from Netflix was not immediately returned.
When asked about Prepon's status with the show, even her cast mates were unsure. "Well, you know, I don't really know anything about that, I just know that she's an amazing actress and I've really had an incredible time working with her and I know that there's no end to that relationship," Schilling told E! Online. Schilling's on-screen nemesis Taryn Manning had a similar answer.
"Well, there's a book and that character goes to another facility in that book. I'm not sure what's going on, I definitely feel a bit of a loss, but to be totally honest with you, no one is really talking about it," Manning told ET Online when asked about the show's cast dynamic without Prepon. "This cast is so noble. I wish her the best and hope everything is OK with her. I hear she's directing her own film, which she passionately talked about on set, so maybe she's off doing that. I think she's amazing, so it'll be interesting without her around, but I don't know the facts -- although I hear she will be filming some of this season."
BuzzFeed reports Prepon's episode count could change, but as of now its likely only one episode of "Orange Is The New Black" Season 2. The new season is currently in production.
PHOTO GALLERY
'Orange Is The New Black' Cast On & Off Set
BEFORE YOU GO