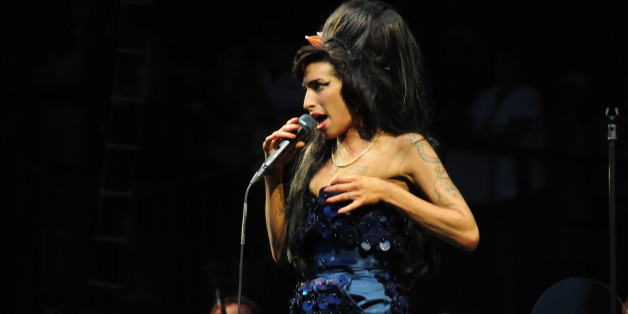 New music from late singer Amy Winehouse may be in the works.
According to the Daily Star, Winehouse's father, Mitch, recently came across lost music from the singer that has yet to see the light of day. Mitch, who is reportedly in the process of recording his own album for charity, found the music in his studio sessions.
"The guy engineering [the album] pressed the button on some old tapes in the studio and there was Amy singing this great song nobody had heard before," Mitch told the publication.
Winehouse, who died in 2011 at the age of 27, debuted her last studio album, "Back to Black," in 2006. Months after Winehouse's death, a posthumous album of the singer's unreleased music, "Lioness: Hidden Treasures," hit stores. The album was released by Winehouse's producer Mark Ronson, who recently said that he has no more unheard music from the late singer.
Ronson, who has made a point of only making public music that he knows Winehouse was happy with, said of the singer's work that never made it onto an album during her lifetime, "I know it's very hard to maintain any kind of objectivity because so many people loved her. There's so many people that would love to hear the table scraps of what she left because it was so good that it was better than most people's albums."
Mitch, who gave approval to Ronson for the release of "Lioness: Hidden Treasures," has yet to say whether he will release the newfound Winehouse material.
PHOTO GALLERY
Amy Winehouse
BEFORE YOU GO