Oops?
That was the cry heard all around Marc Jacobs' office this week (or so we imagine) upon discovering that one of the brand's shirts stocked around the country was emblazoned with a symbol used in connection with a skinhead band with a self-proclaimed neo-Nazi lead singer. The white t-shirt featured art from the 1987 LP "Boots & Braces" by Skrewdriver, a white power rock band popular in the '80s. Like we said: oops.
The Cut obtained an apologetic statement from Marc Jacobs:
It has been brought to our attention that the imagery on a T-shirt of ours is similar to that used by a band. We were not trying to make a connection to that band or make a statement of any kind. We have removed the stock of the shirt from our own stores and offer our retail partners the same opportunity.
Feeling a sense of déjà vu? That's because we've been here before. Urban Outfitters recently had to pull a graphic t-shirt featuring a design resembling the symbol of a powerful Chicago street gang. Like Marc Jacobs, the retailer also claimed to have "no prior knowledge" of the symbol's affiliation.
Coincidentally, the neo-Nazi controversy comes on the heels of Russell Brand's recent callout of Hugo Boss, the company that infamously designed the uniforms for the Nazis, during an event sponsored by the design house. Brand was subsequently kicked out of the after-party for offending the company.
With Marc Jacobs' latest claim of ignorance about its design's neo-Nazi connection, we have to wonder: Do fashion companies have a responsibility to perform their due diligence before releasing products into the mass market? Or is a simple post-controversy apology enough?
See the Marc Jacobs shirt -- which is still available for purchase on SaksFifthAvenue.com -- below.
Marc Jacobs' t-shirt: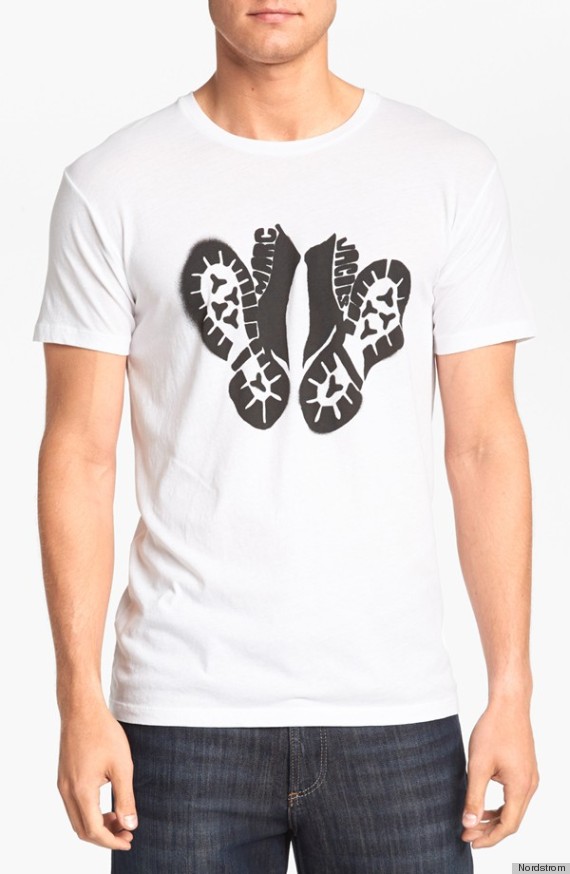 The Skrewdriver logo: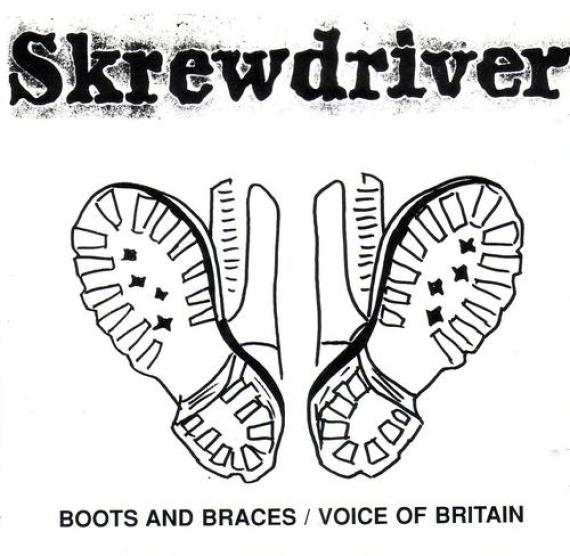 Will they ever learn?
PHOTO GALLERY
Controversial Products
Want more? Be sure to check out HuffPost Style on Twitter, Facebook, Tumblr, Pinterest and Instagram at @HuffPostStyle.