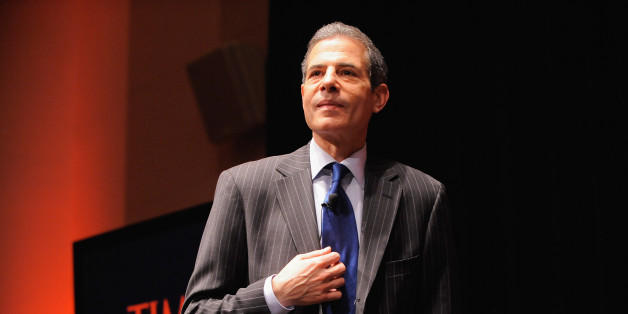 Time magazine editor Rick Stengel is leaving to take a post at the State Department, Capital New York and Politico reported on Thursday. The two outlets wrote that he will be succeeded by his deputy, Nancy Gibbs.
Stengel will become Under Secretary of State for Public Diplomacy and Public Affairs, where, in the words of the State Department, he will "[lead] America's public diplomacy outreach, which includes communications with international audiences, cultural programming, academic grants, educational exchanges, international visitor programs, and U.S. Government efforts to confront ideological support for terrorism."
The post was famously occupied by George W. Bush adviser Karen Hughes during his administration.
Stengel has overseen Time for 2006. During his tenure, the magazine became the sole surviving major print newsweekly, as rivals Newsweek and U.S. News and World Report either moved to digital or ceased publishing weekly altogether. Though circulation dropped, Time managed to maintain a high profile in the media ecosystem.
The magazine's future, though, is anything but certain, as parent company Time Inc. plans to spin off into an independent entity, and enact a severe round of job cuts.
Stengel is be far from the first journalist to move into the Obama administration. His former staffer Jay Carney, of course, became White House Press Secretary. More recently, Washington Post writer Douglas Frantz moved to the State Department as well.
BEFORE YOU GO
PHOTO GALLERY
Controversial Magazine Covers