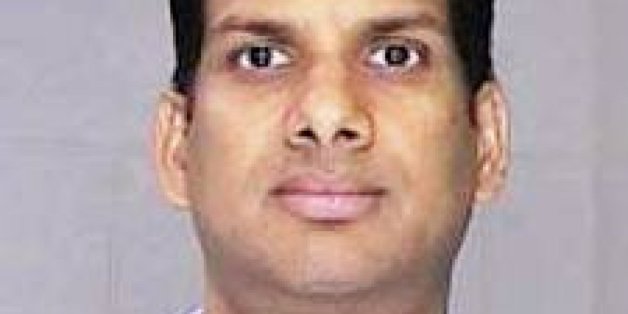 A serial groper who's been previously described as "the very last person on the face of the Earth that a female would want to be seated next to on a flight" was sentenced Wednesday to serve nine months in federal prison after being convicted, for the third time, of fondling a sleeping female passenger while aboard a Southwest Airlines flight.
Srinivasa Erramilli, 45, from Aurora, Ill., was convicted of abusive sexual contact last December of groping the inner thigh of a female passenger he was seated next to on a flight from Las Vegas to Chicago in June 2011, Patch reports.
The woman, now-65-year-old Susan Domino, told the Chicago Sun-Times she felt Erramilli got off easy with his sentence -- which also included a $5,000 fine. He faced a sentence of up to two years in prison.
"I would have chopped his hands off!" Domino told the paper.
Domino had been returning to Chicago after celebrating her 34th wedding anniversary with her husband at the time of the assault, according to Patch.
As the Chicago Tribune previously noted, Erramilli was convicted of the same offenses two other times since 1999.
He was sentenced to probation after being convicted of touching the breast of a female passenger sitting in front of him during a Detroit-Chicago flight in 1999 and, in 2002, he was sentenced to three years' probation for groping the breast of another female passenger on a San Jose-Detroit flight.
BEFORE YOU GO
PHOTO GALLERY
Worst Airline Passengers