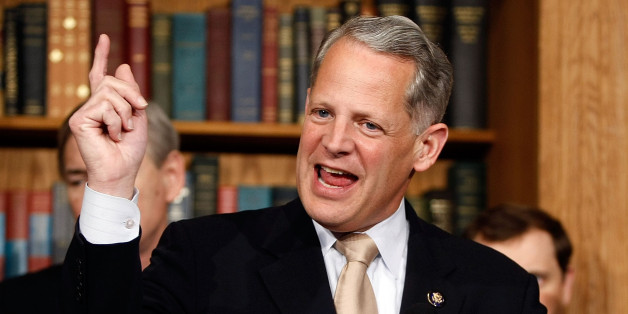 Democratic Congressional Committee Chairman Steve Israel (D-N.Y.) is responding to an op-ed in the New York Times by Russian President Vladimir Putin by submitting a piece of his own to a major Russian magazine.
Israel sent an article called "An Open Letter to the People of Russia" to the magazine Kommersant, according to Politico. In the op-ed, Israel cites his Russian grandparents and said his interest in the relationship between the U.S. and Russia is "not just about policy."
"That is why I was so fascinated to read President Putin's op-ed in the New York Times opposing the potential of a limited military strike with the goal of degrading Syria's chemical weapons capability," Israel writes after mentioning his family ties. "When my grandparents lived in Russia, the prospect of your leader using our cherished freedom of press in America would have been unfathomable. In the same spirit, may I address you, the people of Russia?"
Israel said Tuesday he doesn't think Syria will matter in the 2014 elections. HuffPost's Sam Stein reported:
Israel, a self-described hawkish Democrat, said that he was personally inclined to support a congressional resolution authorizing the use of force, provided that it was tailored to ensure that U.S. troops aren't actually deployed in Syria. But he was also open to the latest diplomatic entrée, with some healthy skepticism as to whether it was real or would work. As for other members of the caucus, he urged them to vote their conscience and not for the benefit of the administration.

"This shouldn't be about supporting the president," he said. "This should be about, 'does this fulfill your values and priorities, does this fulfill what you are hearing, what is happening in your district? does this fulfill the policy priorities that you have on national security?' Those should be the criteria, not 'does it help or hurt the president?' That should be taken off the table."
Click here to read Israel's op-ed.
BEFORE YOU GO
PHOTO GALLERY
Syria War In August (Warning: Graphic Images)