Where do all good little military planes go after their time of service is up? Answer: the boneyard.
Out in the deserts of our great nation lie a handful of airplane boneyards, large storage grounds that house planes while they're waiting to be repurposed or broken apart for scrap metal (or turned into art).
Boneyards exist throughout the country, but most of the big ones are in the Southwest.
The biggest boneyard is the 309th Aerospace Maintenance and Regeneration Group in Arizona. Google Earth captured stunning aerial images of it in 2010.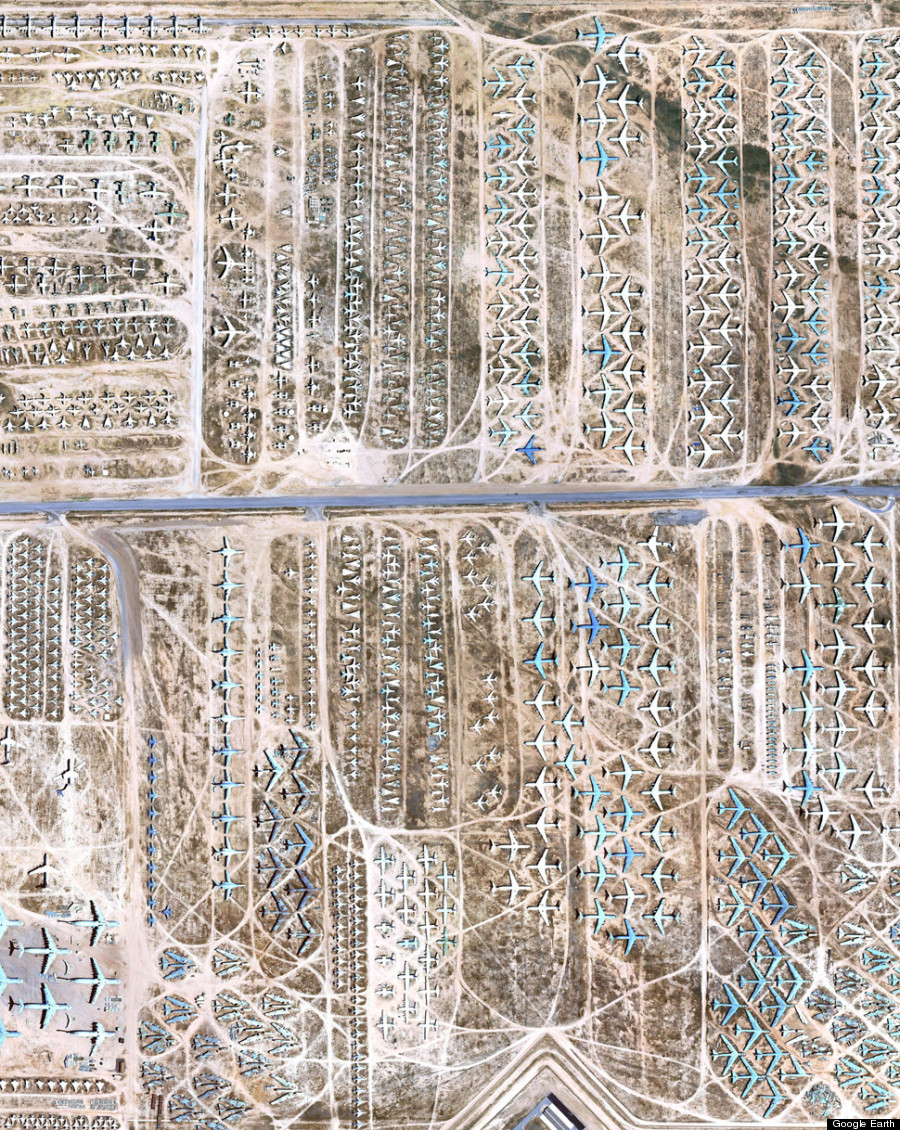 There are more than 4,200 old military planes in this boneyard, and they have a combined value of about $35 billion. Look at all these B-52 Stratofortress bombers!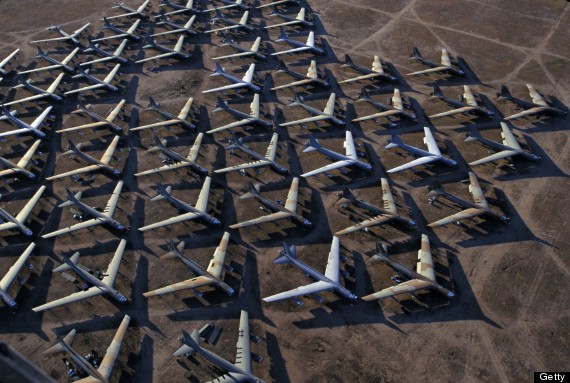 Instagrammers have also gotten pretty passionate about boneyards lately.
Those photos are from the Mojave Air & Space Port in California. Like many boneyards, it's in the desert because the dry conditions out there make it harder for planes to corrode.
Here's a boneyard near Victorville, California:
Can't get enough of boneyards? Watch pilots ponder their significance in this video from The Atlantic.
BEFORE YOU GO
PHOTO GALLERY
Highlights From <em>Global Remains: Abandoned Architecture And Objects From Seven Continents</em>