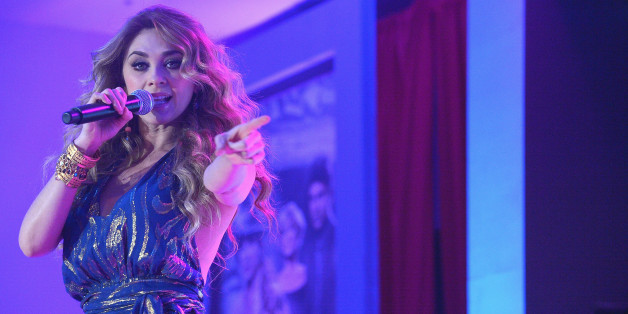 By Michael Lopez

Aracely Arambula has certainly cornered the novela market, but will she be able to top the record charts too? That's what she's hoping for, with news breaking about a brand new album.
Arambula has already proven herself as a vocalist, singing on the stage for musicals like Perfume de Gardenia. And over the years, she's released a few moderate hits on the Latin Pop Charts as well.
So with a nice amount of momentum behind her, Aracely is quickly prepping a fresh batch of singles.
"We are working on a new album," she proudly revealed to Wonderwall Latino. "I hope to release some of the music very soon."
Arambula also added that she's got a top-notch production crew helping her work out the arrangements. We're thinking if she really wants to move some units, she should try and bring her ex in for some guest vocals.
Read more Blogamole's News and Chisme here.
BEFORE YOU GO
PHOTO GALLERY
40 Stars You Never Knew Were Mexican