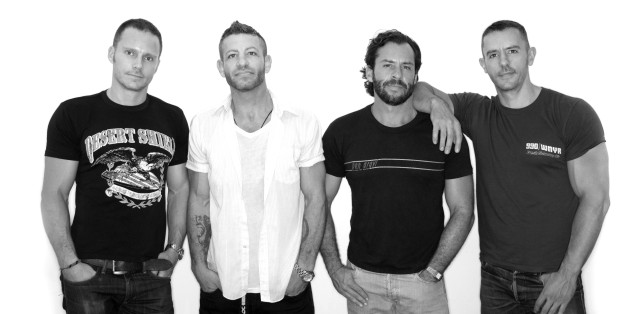 Josh Wood, legendary event producer and nightlife titan, is known for throwing really great parties. His production company, Josh Wood Productions, is responsible for making events like The GLAAD Media Awards and the Life Ball some of the hottest tickets of the year, packing them with wall-to-wall celebrities.
As if traveling around the world planning events and fundraisers weren't enough to keep him sufficiently busy and fabulous, now he's decided to open, his first bar, Atlas Social Club.
Wood, along with three of his friends, Benjamin Maisani (who opened East Village staple, Eastern Bloc), Pablo Raimondi and Asi Mazar (who both, with Maisani, opened the bar Bedlam in 2010) will be officially opening the new hotspot on September 20 in the heart of New York's Hell's Kitchen neighborhood.
The Huffington Post spoke with Wood (second from right in photo above) about Atlas Social Club, his storied history in New York nightlife and working with celebrities like as Madonna and Lady Gaga.
The Huffington Post: Where did the idea for Atlas Social Club come from?
Josh Wood: It started off that all of the partners are good friends of mine. I've been offered [the chance to open] a bar before but never did it. But this was a nice opportunity because I was doing it with friends. The idea came about that Hell's Kitchen is a big neighborhood for nightlife. All the young kids are moving there, it's completed saturated in that the gays have taken over Hell's Kitchen but we felt there weren't any places that we'd want to go out for drinks. There wasn't a neighborhood bar with our sensibility. So that's where the idea came from for opening a cool downtown neighborhood bar up in Hell's Kitchen.
Do you think the downtown kids will travel to Hell's Kitchen? Or that the theatre crowd will embrace a downtown-type bar?
Here's my theory: there's a lot of people with that East Village, downtown, Brooklyn sensibility that live and work in Hell's Kitchen. I have tons of friends who live in Hell's Kitchen but go downtown and Brooklyn, but I think there's a ton of guys who live and work around there that we will cater to.
Why do you think iconic New York bars such as Splash and Rawhide are closing? It seems that every few years people say New York nightlife is dead. Do you agree?
I've always thought that people complain way too often that there's nothing going on in New York. I think there's tons of things going on in New York, I just think people don't access it. If you go to other certain cities around the world, definitely in the United States, they are not nearly as active in New York. On any given night, especially on the weekends, you can go to a leather bar, a country western bar, a Chelsea-type of bar, a gay sports bar, a Brooklyn bar, a lesbian bar, a lipstick lesbian bar -- we have so much diversity in the nightlife. I think the people in New York, their attention spans run quickly, people get bored very easily, they get very excited about a place, they go, and then move on. I don't think that anything has died down. I do think that people used to go out more. I moved here in 1996 and there was a larger volume of people who went out because there wasn't anything like Grindr or Scruff or social networking.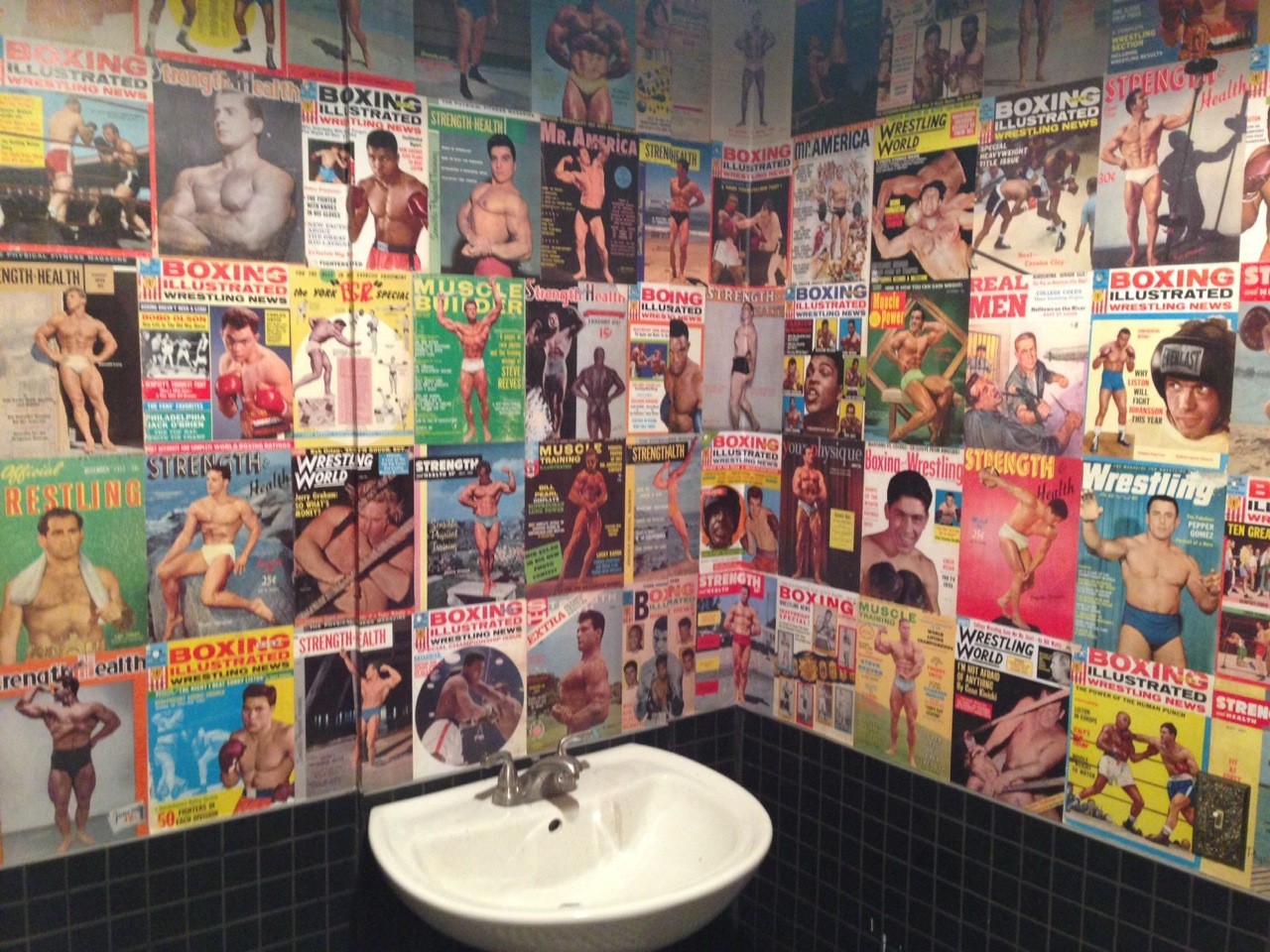 Do you think it could also be because gay men aren't just limiting themselves to going to gay bars anymore?
Yes, I think that's a huge thing and that's why I've been hesitant about opening a gay bar. But I think that's why our bar will be cool because the bar will be a little mixed, like how our projects are always a little bit mixed. I don't think there has to be so much segregation anymore between gay and straight bars and people don't necessarily feel they have to go to a gay bar every Friday and Saturday night, but I also think that the volume has gone down. When I moved to New York in 1996 there was The Roxy, which re-opened in 1998, and Twylo. All those big clubs every Saturday night would get three to 5,000 people in one place. There's no way you would get that now. You wouldn't get that critical mass of people going out. Now there's a lot of segmentation and they just don't go out anymore. It's just different. The numbers of people who go out have changed. That's why I think neighborhoods bars are something sustainable because you can offer something that can last a little bit longer.
How do you think the nightlife in New York compares to other cities?
I think there is a lot going on in Brooklyn right now that's very cool and in the East Village. I think New York is really booming right now. People are into niche, cool things now, so I think it's much harder now. I used to throw big parties for 5,000 people, which now is much more difficult, but if you go to Berlin or London, there still are those critical mass moments. The whole mega-club thing is still alive and well there.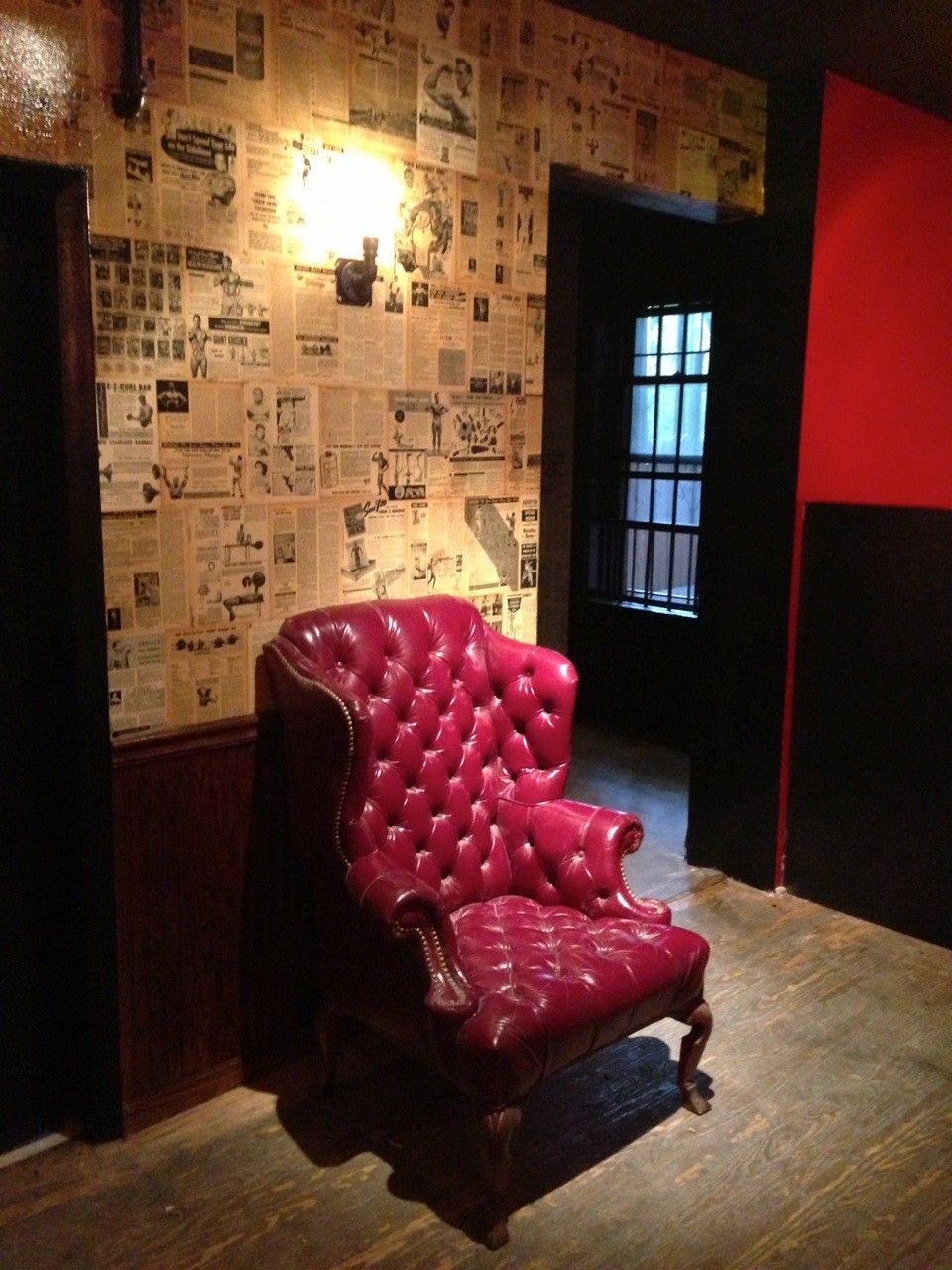 Is there something you would like to see change in New York nightlife?
New Yorkers are not very adventurous. People do not go out in different neighborhoods. My friends who live in Manhattan are just now starting to go out in Brooklyn and it's just a 10-minute ride on the L train. Or God forbid you throw a party on the Upper West Side, even though it's only 10 minutes in a taxi, no one would go. In other cities people are more geographically limber. In New York people get very caught in their neighborhood. I'm not sure if it's because the subways go North and South or what the issue is, but I'd love to see a little more crossover in the crowds and where they go.
You've worked with pretty much every major celebrity: Madonna, Bill Clinton, Liza Minnelli... Was there anyone that surprised you by being more down to earth than you thought he or she would be?
It's kind of cool because I get to be backstage with these people, so you get to see a different side of them before they go onstage. Madonna was really great and fun -- totally friendly and nice. We did this event at the Mariott Marquis and I was waiting with her before she was ready to go on. Anderson Cooper is a good friend of mine and she was giving Anderson an award [at The GLAAD Media Awards] and we were producing the event, so we kind of cleared the backstage because Madonna was back there and she was dressed as a Boy Scout and we didn't want anyone to know she was dressed as a Boy Scout -- we didn't want the press to find out. So I was standing next to her at the stage and we were doing it in the Marriot Marquis ballroom, which is like the ugliest room in the world. I mean it's huge, so we had to do the event there, but it's so ugly. We were standing there talking and I could tell she was a little nervous about going on and then she looked up at the ballroom, at the chandeliers, and they have these awful purple geometric ceiling lighting treatments. She grabbed my arm and said, "Josh, were those a choice?" It was really funny.
I've also worked with Lady Gaga a couple of times. One time was back before she was big. Kenny Kenny and I used to do a party together called "Sebastian" and Kenny was like "I'm booking this girl called Lady Gaga. She's so persistent and she keeps messaging me on Myspace. She really wants to perform at the party but I've never heard of her," and Kenny was like "I just wanna give her a try." So her record company, it was right before her single "Just Dance" was about to come out, printed literally hundreds of CDs saying "Josh Wood Presents 'Just Dance,'" -- they co-branded all these CDs by Lady Gaga and they shipped them to my office and we never distributed them and we threw them out... and then of course she became the biggest star ever.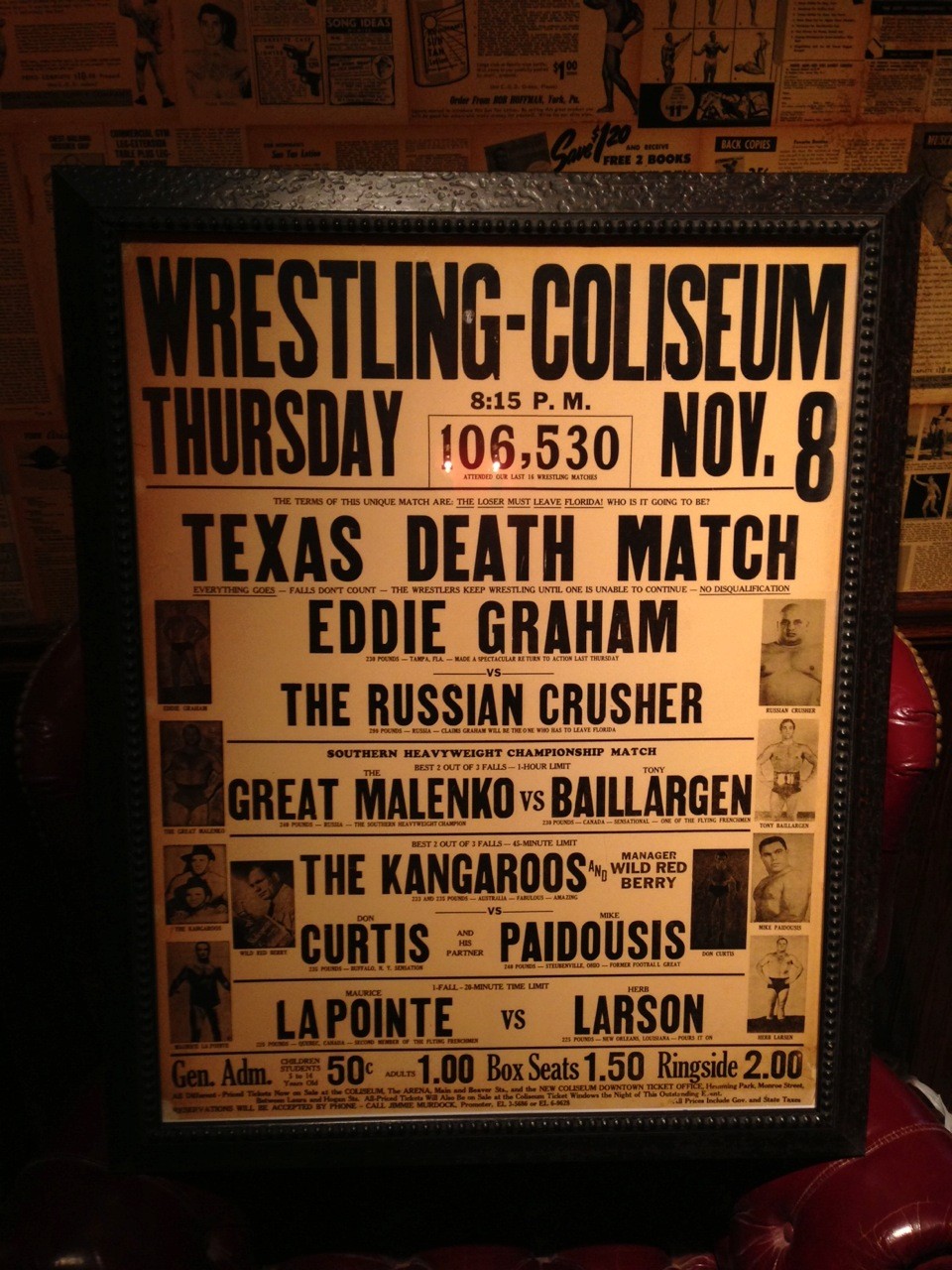 Aside from now, is there a particular time in nightlife history you would have liked to have lived in?
Obviously the 1970s period of Studio 54 and The Saint, when disco and the club era was kind of born but it could also be very problematic and knowing me I could get in a lot of trouble. I think it would be really cool to see that whole period -- even though that sounds like a really cliche answer. I also think the '20s in New York would be really cool, with prohibition and everything, or even the Beat generation, would be really cool. There's a lot of nice little moments.
For more information on Atlas Social Club, visit their website here, and don't forget to follow them on Facebook and Twitter.