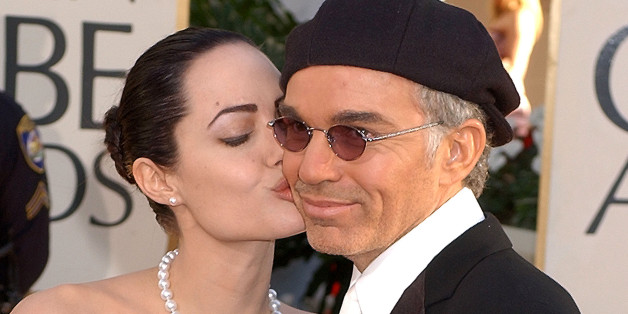 Even after all this time, Billy Bob Thornton still has nothing but nice things to say about his ex-wife, Angelina Jolie.
Last week, news broke that Jolie will receive an honorary Oscar for her humanitarian work. In an interview with Fox News, Thornton commented on the topic by saying "I am absolutely proud. No one deserves it more, when you put your life out there like she has it is humbling for the rest of us. This is someone who can just go along and be a star, but instead she really puts herself out there for people, and no one deserves it more."
But this is hardly the first time the "Sling Blade" actor has raved about his superstar ex. In 2012, Thornton told HuffPost "She's a wonderful person. We're great friends," adding: "She's in a different class than I am ... she's a true star. She's a real magical person. I think she's part of providence, part of what makes the world go around."
Jolie, on her end, had praised Thornton in the intro to his book "The Billy Bob Tapes: A Cave Full of Ghosts," writing: "[He] has an unmatchable wit and can make you laugh until your face hurts. [He] has a big beautiful heart."
The honorary Oscars will be presented at an untelevised ceremony on Nov. 16.
BEFORE YOU GO
PHOTO GALLERY
Angelina Jolie