Updated story
A well-loved cycling safety advocate killed by a drunk driver earlier this year is one step closer to being memorialized with an honorary street in Old Town.
The Clybourn corridor near Larabee where the 26-year-old was killed in May will be known as Honorary Bobby Cann Way," Fox Chicago reports.
After Ald. Walter Burnett Jr. (27th) introduced the proposal last month, The Committee on Transportation and Public Way gave the go-ahead at Wednesday's Council Meeting.
Story continues below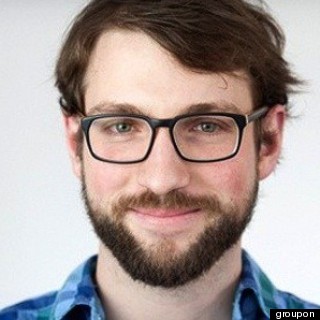 Bobby Cann, 26, was killed by a drunk driver in May along North Clybourn Avenue. (Groupon)
"I think it's wonderful," Cann's mother, Maria, told DNAinfo Chicago last month. "Also that they are building bike lanes. Something positive can come from all this tragedy."
Ryne San Hamel, the drunk driver who killed Cann in March, was eventually charged with reckless homicide, aggravated DUI, misdemeanor DUI, reckless driving and failure to stay in the lane, according to Streetsblog Chicago.
Police say when he struck Cann, Hamel, 28, had a blood-alcohol content of .127 and was driving his Mercedes sedan at 50 mph along the stretch of Clybourn -- a 30 mph zone.
Cann's death was mourned by the city's cycling community and also sparked safety advocates to push for true protected bike lanes and better cyclist safety. After outcry over Cann's death, the Illinois Department of Transportation committed to installing protected lanes along Clybourn where they had arbitrarily blocked them in February.
In June, Cann's employer, Groupon, ran a special benefiting the Active Transportation Alliance raising thousands for protected bike lanes across the city.
Last week, a judge denied Hamel's request to get his impounded Mercedes back. Hamel's next court date is Nov. 8. after which Streetsblog Chicago says he may get his car and possessions again.
"There's a lot of culture out there that causes a lot of damage: driving under the influence, speeding, in a city where we're supposed to be sharing the road with pedestrians and bicyclists," said Cann family attorney Todd Smith. "I don't think this kind of behavior is sufficiently challenged."
BEFORE YOU GO
PHOTO GALLERY
How To Bike Commute Like A Pro