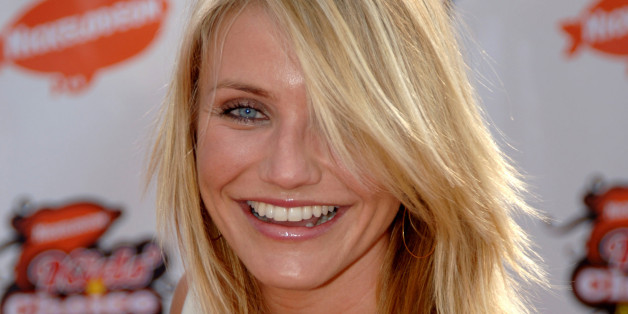 A "sex tape" is lost and Cameron Diaz and Jason Segel are in search of it.
That's the case in their upcoming romantic comedy "Sex Tape," but the film's alleged name change from "Sex Tape" to "Basic Math" is at the core of a production issue.
The film was denied $55,000 from Columbia Pictures. The production company wanted to film two scenes at Parker Middle School in Reading, Massachusetts. After a meeting held on September 9, the School Committee denied the auditorium rental request for the upcoming film. The main issue was related to the original title, "Sex Tape," and the plot of the movie where the main characters, Diaz and Segel, go in search for their sex tape.
"It doesn't support our mission and vision," said School Committee member Karen Janowski, who believes the title was changed in direct connection to the denial, according to Wicked Local. "I'm concerned about the plot and the content. I'm suspicious they changed the name to get support of the School Committee."
Content wasn't the only concern on the committee's mind, the safety of the students was taken into consideration as well. Having a large production crew as well as a great amount of extras didn't help convince the committee to allow for shooting.
Jason Segel, Cameron Diaz stay fit for their roles
The "Forgetting Sarah Marshall" star admitted to getting in shape for a more serious reason.
"I've just been living healthy, exercising, eating right—no more midnight pizzas," Segel told Us Weekly. "This time when I take my shirt off, I've made a promise to myself, it doesn't have to be funny. It is R-rated and I'm not in shape for no reason."
Segel isn't the only one getting in shape. The always fit 41-year-old Cameron Diaz was spotted going for a run in Boston, where the film has already started shooting.
Diaz and Segel had great chemistry in "Bad Teacher," which leads us to believe that "Basic Math" will knock it out of the park. The film is rumored to be released in the summer of 2014.
Jack Black joins Cameron Diaz in 'Sex Tape'
Originally published on VOXXI as Cameron Diaz film 'Sex Tape' stirs up controversy and changes title
BEFORE YOU GO
PHOTO GALLERY
Cameron Diaz: Style Evolution