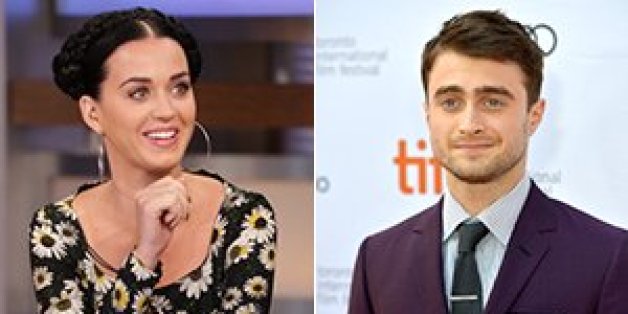 Turns out, even Daniel Radcliffe isn't immune to Katy Perry's womanly wiles: The "Harry Potter" star has a big crush on the pop singer and admits to getting tongue-tied in her presence.
The 24-year-old was sitting down with MTV News recently when reporter Joshua Horowitz broached the topic of Perry. Horowitz said he thought of Radcliffe when he was near Perry at the MTV Video Music Awards, where she performed her hit single "Roar."
Back in 2012, Radcliffe admitted to having a "massive crush" on the pop singer. Apparently, that revelation has rendered him speechless.
"Mentally I am very close to Katy Perry a lot," Radcliffe joked. "I've been in a room with her since and I couldn't say [anything]. I was like across a room from her and I was like, 'I can't. I just can't even say anything. You've probably seen an interview with me. You know these thoughts are in my head. I can't even look at you.'"
That creepy guy across the room that looks like Harry Potter? "Yeah, that's me," he said. "I am that guy to Katy Perry."
Alas, John Mayer shouldn't worry. The "F Word" actor has said he is not necessarily suave with the ladies. Radcliffe previously told Parade magazine, "I hated dating because I'm crap at it!"
BEFORE YOU GO