No matter where you are at this very moment, chances are most people surrounding you will recognize the lyrics to the Beatles' song, "Hey Jude." Paul McCartney wrote the iconic ballad for John Lennon's son, Julian, in 1968, and nearly five decades later the song is still a jukebox favorite.
So it's no surprise that we fell in love with Italian designer Stefano Agabio's recent graphic design project. Inspired by the lyrics of "Hey Jude," the artist created a touching series of illustrations, melding typography and music in a perfect homage to McCartney's words.
Behold, a whole new way to experience "Hey Jude":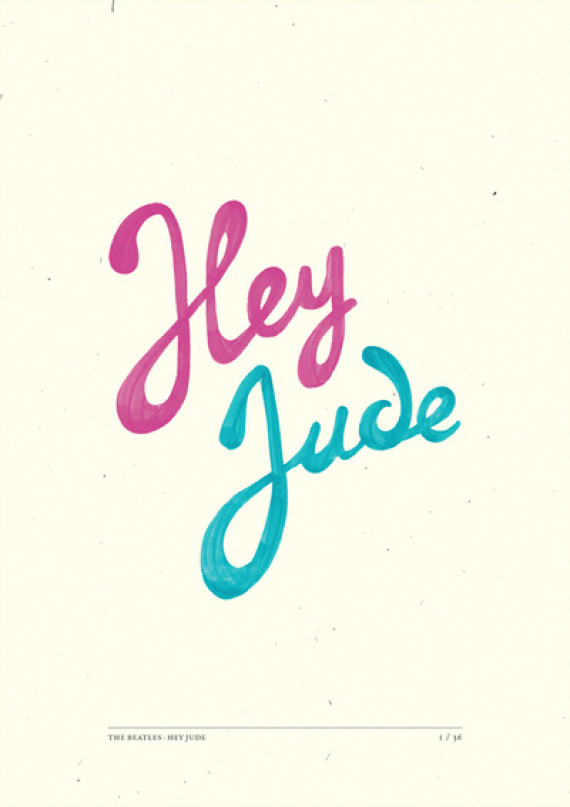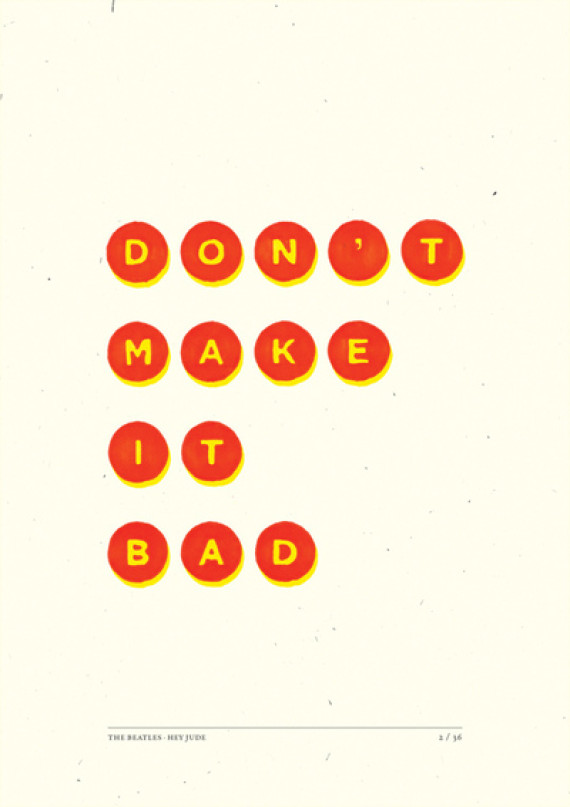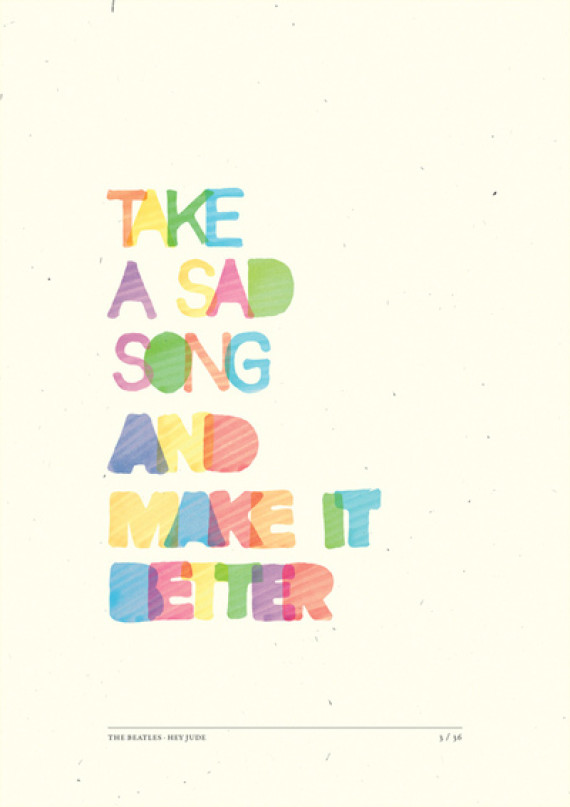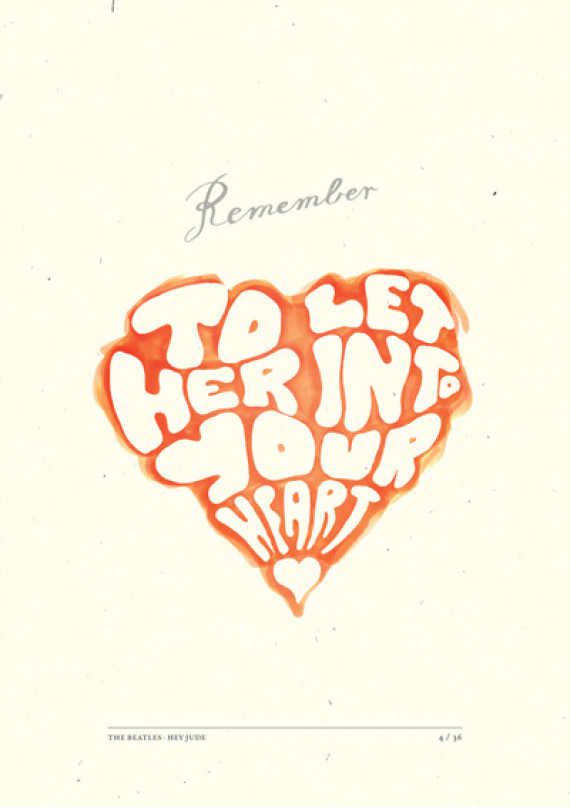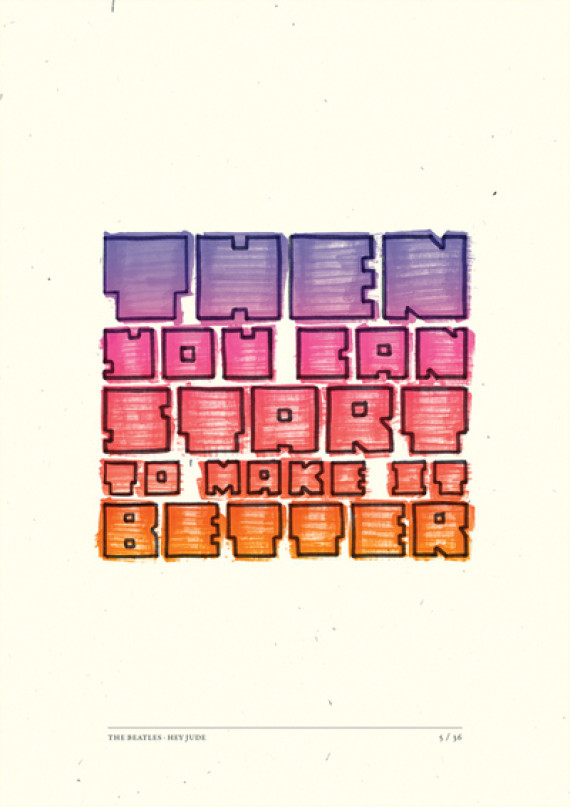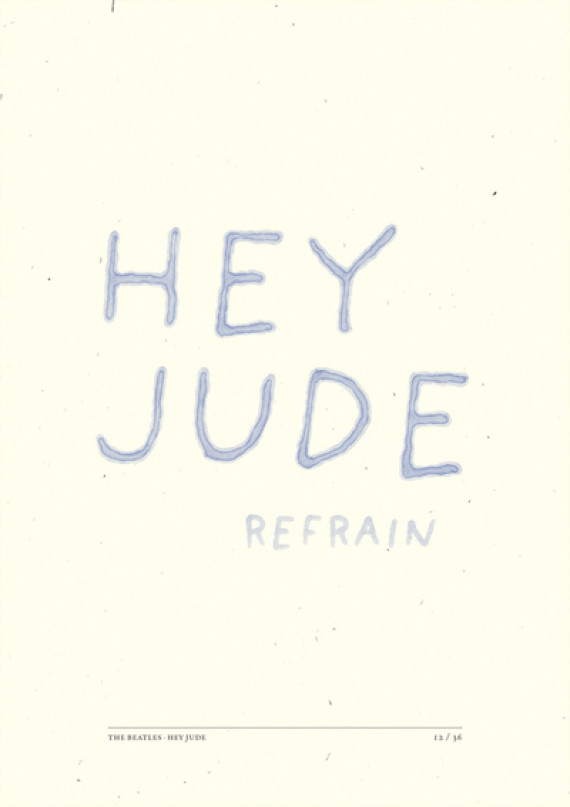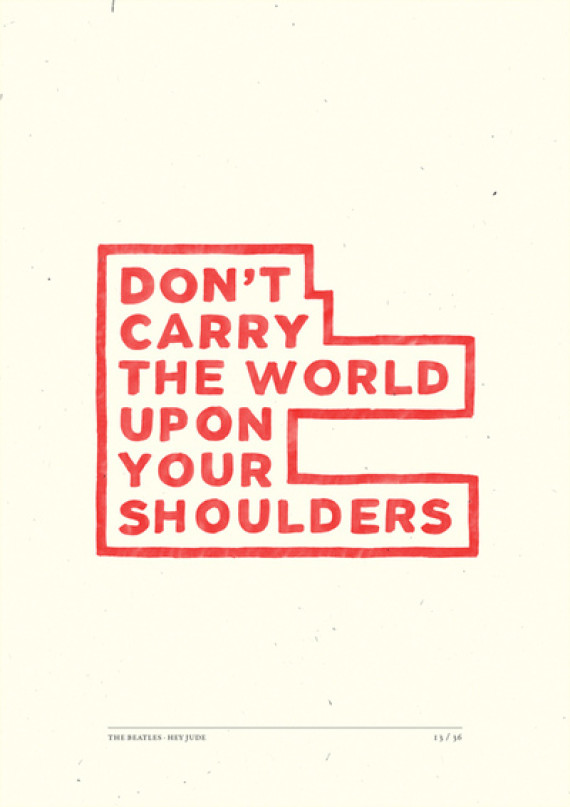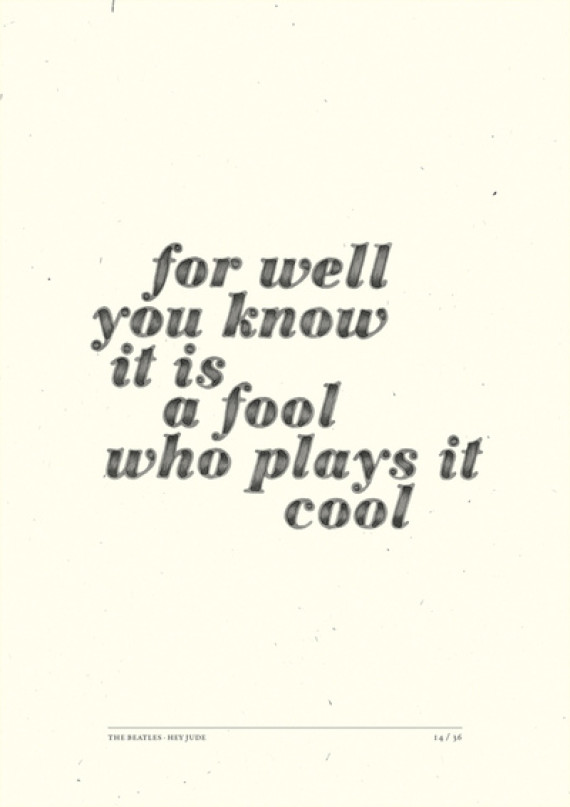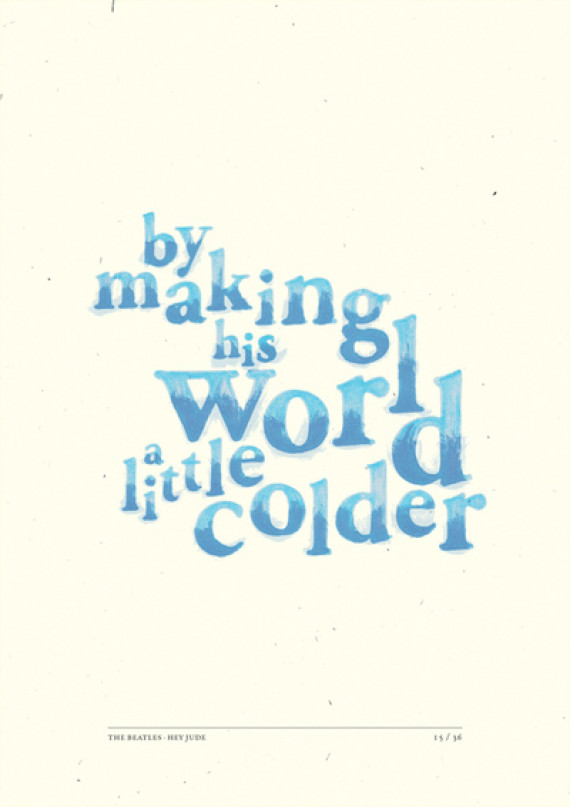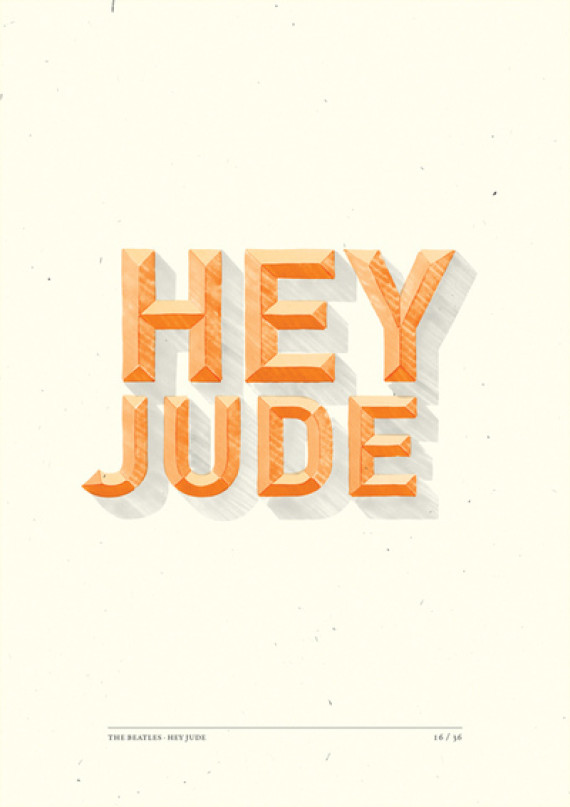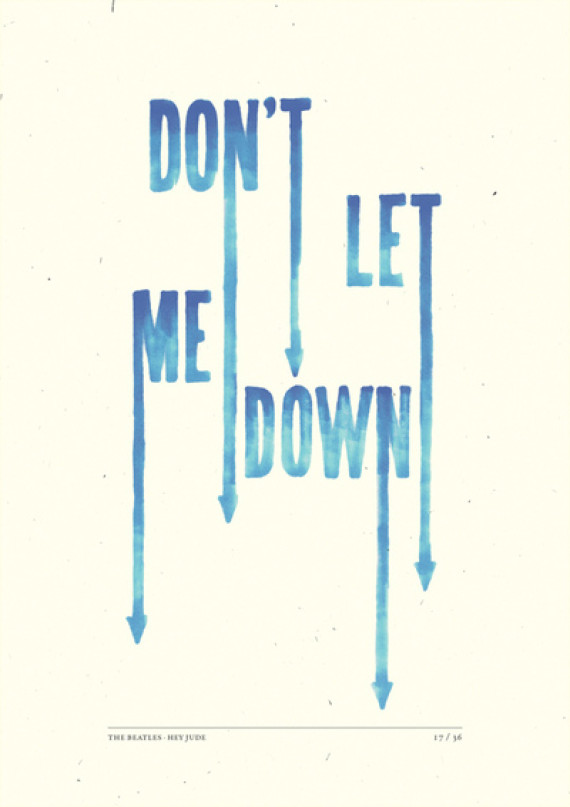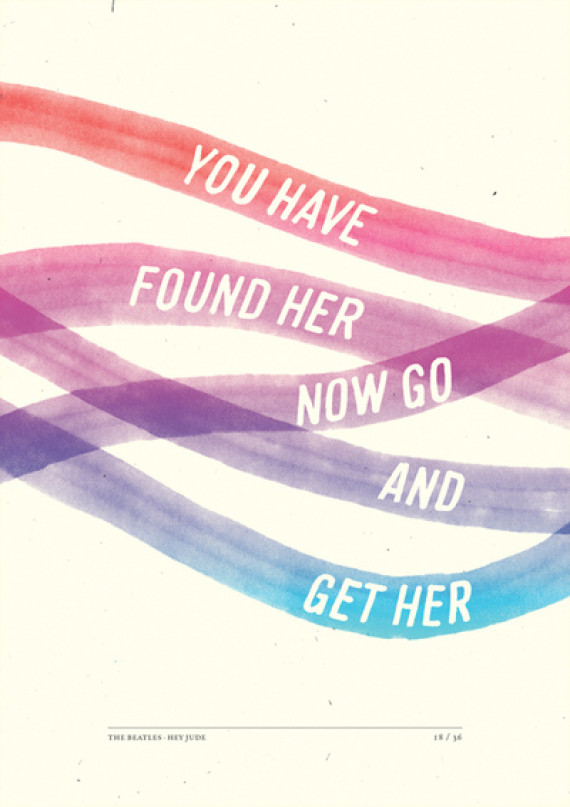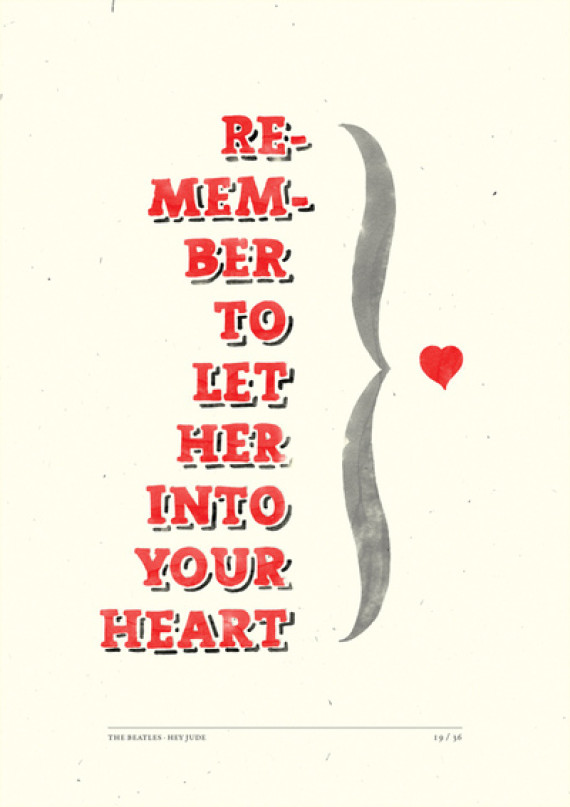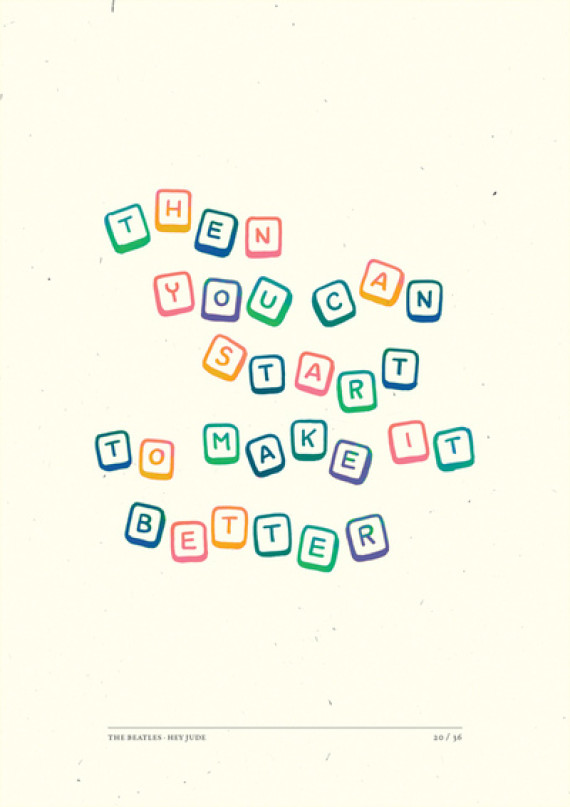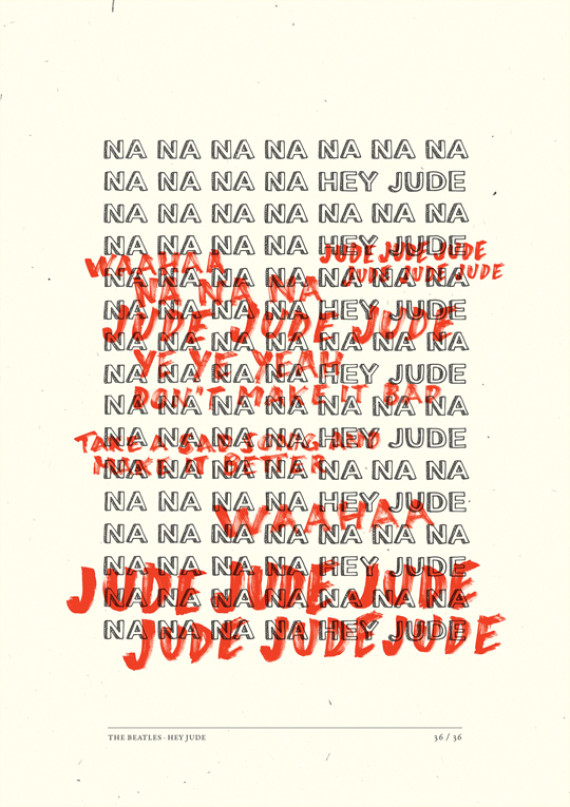 Check out the entire series of lyrics here.