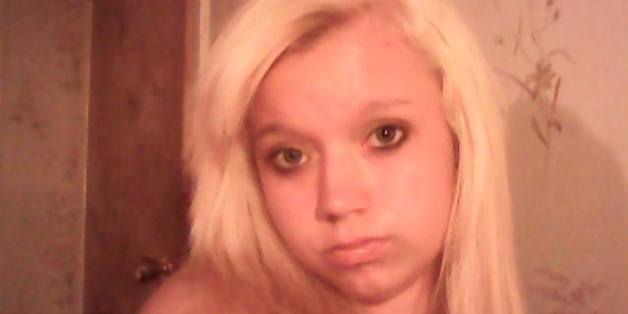 MEADVILLE, Pa. -- Authorities in Pennsylvania need your help locating a missing endangered runaway.
UPDATE: Hope Furry has been located safe. No further details are available at this time.
ORIGINAL STORY:
Hope Furry, 15, who has black hair and hazel-blue eyes, has been missing since Wednesday, officials from the Vernon Township Police Department said.
"We have been following up on leads as they come in. We are asking the public to notify us if they spot her," police chief Randy Detzel told The Huffington Post on Thursday.
According to Furry's aunt, Brenda Greenawald, the teenager failed to show up for school Wednesday morning.
"I was at work that morning and the school called me and asked me why she was not in school. I figured she had skipped school, but then one of our other kids told me that Hope had been planning to go see her boyfriend," Greenawald told HuffPost.
Greenawald and her husband have legal custody of Furry.
Upon learning of the teen's plans, the Greenawalds went to see Furry's boyfriend, who is home-schooled. He told them that he had not seen her at all day. From there, the family went to the Vernon Township Police Department and filed a missing child report.
"The police questioned the boyfriend and told us he has no clue where she is at," Greenawald said.
There are increased concerns for the teen given a recent hospitalization for an alleged suicide attempt.
"In August, she was angry because we told her to break up with the boy that she was dating then. He was older and we did not approve of the relationship. She was angry and tried to overdose and cut her wrist. She was admitted to a hospital ward for four days and when she got out she was given a prescription for medication and began attending counseling. She was doing really well and now this happens," Greenawald said.
According to the Greenawalds, there have been possible sightings of Furry in the Meadville area, but they have only served to heighten their fears for her safety.
"We heard from several men that she was asking them if they were married or had kids. If they said they lived alone, she was asking if she could stay with them," she said.
According to Detzel, the case is still being treated as a missing runaway and investigators have no reason to suspect foul play.
"We believe she is still in the area and hope to find her soon," he said.
PHOTOS OF HOPE FURRY: (Story Continues Below)
PHOTO GALLERY
Hope Furry Missing
Kelly Murphy, founder of the Omaha, Nebraska-based Project Jason, told HuffPost that cases of missing runaways often go overlooked by the media and the general public because there is a tendency to believe the individuals are not in danger.
"Whether the person or child actually left willingly or not doesn't matter ... The families suffer the same trauma as families with other case types and they equally deserve answers. While there are many good people in the world, unfortunately, there is also the opposite. There are persons trained to spot runaway, naive, and vulnerable children and adults [and] there is the danger of the streets ... It is imperative to make every effort to locate a willfully missing person to ensure they are in a safe and loving environment."
Project Jason offers resources to families of the missing and has successfully organized grassroots efforts to pass missing-persons legislation. Murphy started Project Jason after her son, Jason Jolkowski, disappeared in June 2001. He is still missing.
Furry is described as a white female, with naturally blonde hair, which was dyed black at the time of her disappearance. She is 5-foot-3 tall and weighs about 150 pounds. She was last seen wearing a black hoodie, jeans and possibly tennis shoes.
"We love her very much and we just want her to come home safe," Greenawald said.
Anyone having information on Hope Furry's whereabouts are asked to contact the Vernon Township Police Department at (814) 333-6309.
BEFORE YOU GO
PHOTO GALLERY
Missing Children