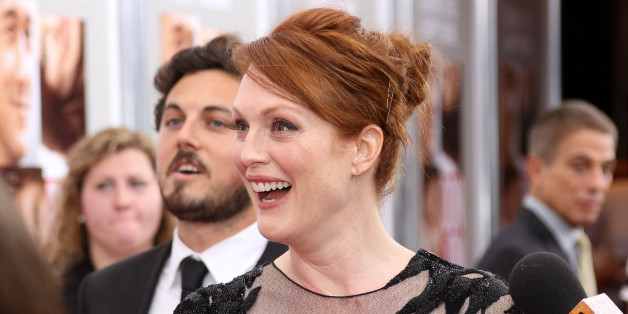 Julianne Moore will play President Alma Coin in "The Hunger Games: Mockingjay Parts 1 and 2." Lionsgate, the studio behind the blockbuster franchise, made the casting news official on Friday via Twitter.
Moore was first attached to the film back in June when Deadline.com reported she was in talks to join the "Hunger Games" family. (As is the site's custom, Deadline.com posted the official news with "Toldja!")
In Suzanne Collins' best-selling "Hunger Games" trilogy, President Coin plays a key role in the resistance movement against The Captiol and the evil President Snow (Donald Sutherland). Moore joins Sutherland, Jennifer Lawrence, Liam Hemsworth, Josh Hutcherson, Elizabeth Banks, Woody Harrelson and Natalie Dormer (among many others) in the "Mockingjay" cast. Francis Lawrence (no relation to Jennifer) will direct the films, which will be based on scripts by Danny Strong.
PHOTO GALLERY
Celebrity News & Photos