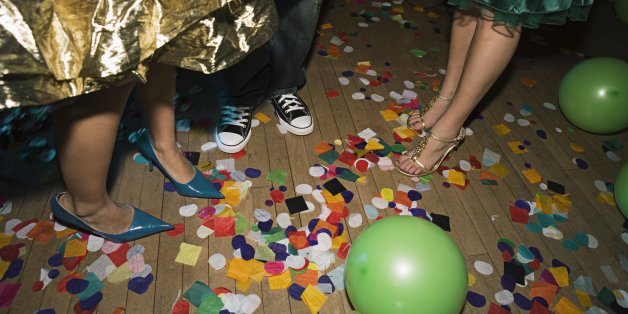 These students will NOT stand for being told they are not allowed to twerk.
After being told that they were not allowed to perform the dance moves pop singer Miley Cyrus recently made famous at the MTV Video Music Awards, a group of North Dakota students walked out of their school dance in protest last week, according to the Grand Forks Herald. Instead, they held their own twerking-friendly dance in another part of town.
Red River High School's principal, Kris Aronson, had cautioned the students against what officials saw as inappropriate dancing. However, when students appeared to ignore such rules, the DJ stopped the music and warned students that they would have to leave if the rules were violated again, according to the report.
Instead, about three-fourths of the students left immediately. They reportedly regrouped in a nearby parking lot, where they played music and danced.
"Grinding at the dances is not an appropriate school activity," Aronson told local outlet WDAZ-TV. "I think as parents send their kids to a school activity, I would think they expect their students to come to a safe, respectful environment, and that's what we're trying to do."
According to the outlet, local residents are happy that school officials enforced the rules, although no students were directly disciplined.
"With respect to the Miley Cyrus-type grind dancing -- That sort of thing, I don't know that the high school place would really be a good place for it," resident Dale Johnson told WDAZ-TV.
This is not the first time a school has said "no" to twerking. In May, more than 30 students at a San Diego high school were suspended after shooting a twerking video using school equipment.
BEFORE YOU GO
PHOTO GALLERY
Weird Things Banned At Schools