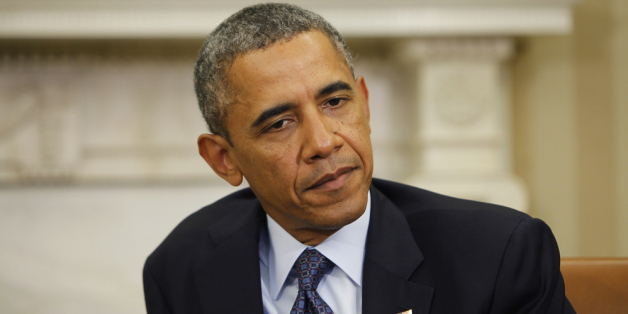 A brewing point of health care contention between labor unions and the Obama administration appears to be coming to a head.
The central issue at hand surrounds Taft-Hartley plans -- a non-profit collectively-bargained health care benefit that is maintained by multiple employers (often within the same industry) and the associated labor union.
On Friday, a White House official said the Treasury Department has crafted a letter explaining how it "does not see a legal way" for Taft-Hartley planholders to receive tax credits from the Affordable Care Act marketplace, along with the previously-afforded benefit of tax breaks attached to employer-provided health insurance. The official also stressed that the administration would work with affected individuals and employers to find options through the Obamacare marketplaces.
HuffPost's Dave Jamieson relayed background in August on why Taft-Hartley plans have been an appealing option.
The plans have traditionally allowed workers in transient industries to move between employers while still maintaining the same health care. Due to unions' seat at the table, the plans tend to offer strong coverage at a low out-of-pocket cost to workers.
In the same August report, UNITE HERE President D. Taylor told HuffPost that if workers were ineligible for the aforementioned subsidies, employers would have little reason to stay part of the Taft-Hartley plans. That would force workers to go through the state-managed Obamacare exchanges, which were unlikely to hold similarly low costs.
According to a Politico Q&A released Thursday, approximately 20 million people utilize Taft-Hartley plans.
BEFORE YOU GO
PHOTO GALLERY
Health Care Reform Efforts Throughout History