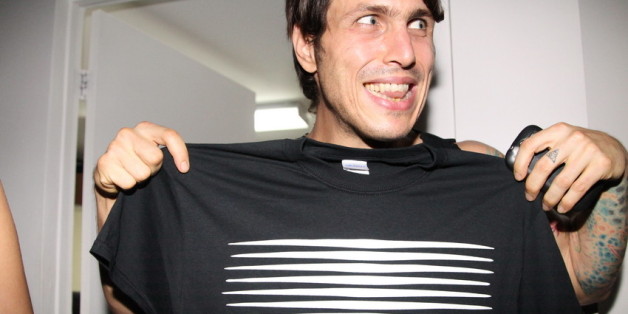 BY JIPSY, NEFARIOUSGIRL.COM
Thursday night, Monica and Tasha López De Victoria, also known as The TM Sisters, celebrated the opening reception of their solo exhibit P"rismavolt" at David Castillo Gallery. The space was filled with artists, friends and collectors flowing in and out of the gallery all night, including artists Alvaro Ilizarbe (also known as Freegums) and Jen Stark. And just in time for the show, the TM Sisters shared buckets of cold Becks beer branded with their very own label. They were selected, along with Kid Cudi, Marc Ecko, Willis Earl Beal, The Date Farmers and William Hundley, for Becks' Independent Artist Series and their artwork's on 13.2 million labels this summer.

At the end of the night, the Sisters and friends headed to Gramps where the celebration continued. If you missed the opening, stop by during Art Walk in Wynwood this Saturday.
PHOTO GALLERY
TM Sisters Opening At David Castillo Gallery