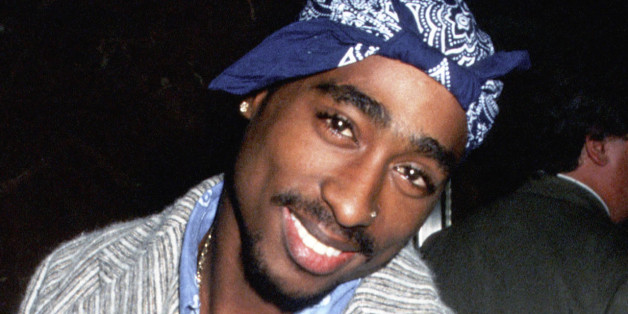 Sept. 13 marks the anniversary of the death of legendary rapper Tupac Shakur. After suffering a gunshot wound, Shakur died in Las Vegas in 1996 at the age of 25.
During his lifetime, 2pac released multi-platinum albums and was nominated for Grammy awards including Best Rap Album for 1995's "Me Against the World" and 1996's "All Eyez on Me."
17 years after his death, 2pac is still credited as a major influence for current hip-hop music, regularly immortalized in lyrics and tribute songs. To mark the anniversary of 2pac's death we've collected a sampling of tribute songs recorded in honor of the late rapper.
Nate Dogg - "Why"

Obie Trice - "Krazy" (2pac Tribute) ft. Tuki

2Pac - "Pac's Life" ft. T.I., Ashanti

Master P - "R.I.P Tupac"

2Pac - "Life's So Hard" ft. Snoop Dogg

Napoleon - "Never Forget"

Richie Rich - "Do G's Get To Go To Heaven?"

Naughty by Nature - "Mourn You Til I Join You"

Maino - "Letter To Pac"

2pac Bay Area Tribute (Michael Marshall, Too Short, E-40, MC Hammer, San Quinn, Mistah FAB, Mac Mall, Dem Hoodstarz, Baby Bash, Nump, Shock G., Glide Memorial Interfaith Choir) - "The Song Continues On"

PHOTO GALLERY
In Memoriam: Celebrities We've Lost In 2014
BEFORE YOU GO