What are we to expect from Bjarne Melgaard, the artist who, as Roberta Smith described, "never met a taboo he didn't like breaking," in what is being billed as his "most ambitious show to date"? We have to admit we're a little frightened.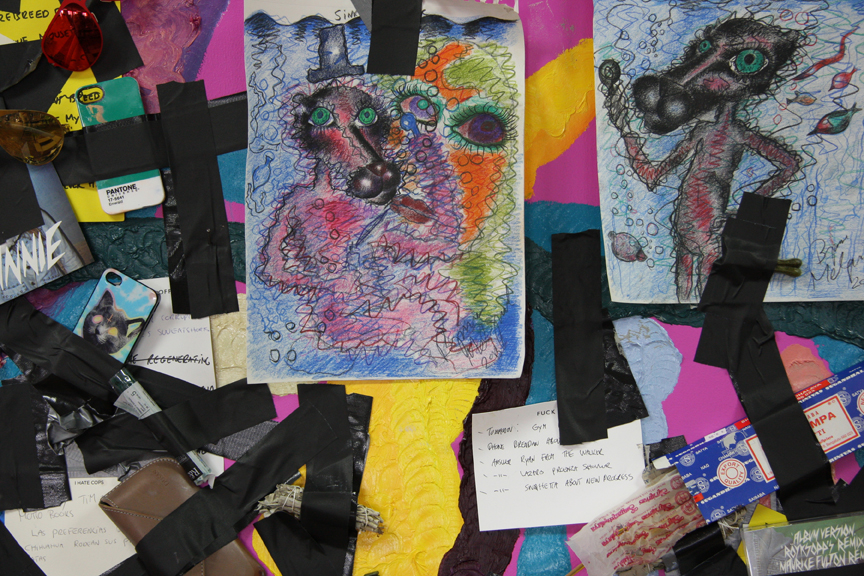 The Norwegian creative force, the art world's equivalent of the Energizer Bunny, has been on an art-making rampage the last two years, churning out seven exhibitions in the past 24 months. Unabashedly prizing quantity over quality, Melgaard makes art with an uncontrollable obsession that borders between brilliance and embarrassment. Taste and caliber are admittedly, and perhaps purposefully, compromised in his art-making storm.
Melgaard's upcoming exhibition, his first solo show at Gavin Brown's enterprise, entitled "Ignorant Transparencies," takes inspiration from the endless compulsion to create, channeling everyone from William Blake to the Pink Panther. Casting Melgaard not as a heroic artist but as an anti-social aging loser, the exhibition toys with the proximity between artistic success and failure. As the gallery puts it, Melgaard's work "offers a new, more complicated, last-chance idea of beauty, one always on the precipice of breakdown and shame."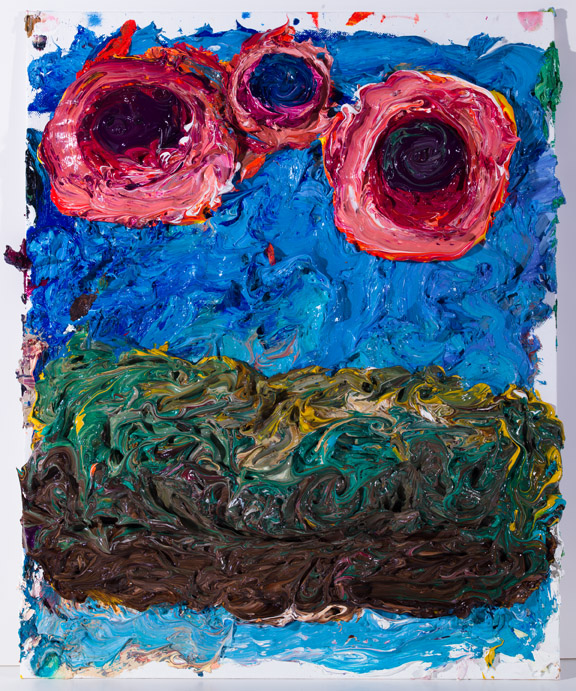 The claustrophobia-inducing show, dripping in precious pinks, dolls and crystals, resembles a lonely child's secret layer, one that might arouse worry in parents and teachers. Multimedia installations go equally heavy on kitsch and tragedy, reminding us of what might occur if Lisa Frank had a mental breakdown in her studio.
And then there are Melgaard's paintings, in which gobs of paint swirl like swamps of melted crayons, resembling finger paintings gone horribly wrong. There is something eerily kid-like about much of Melgaard's work, which is especially strange in comparison to his description of himself as a "45-year-old worn out faggot."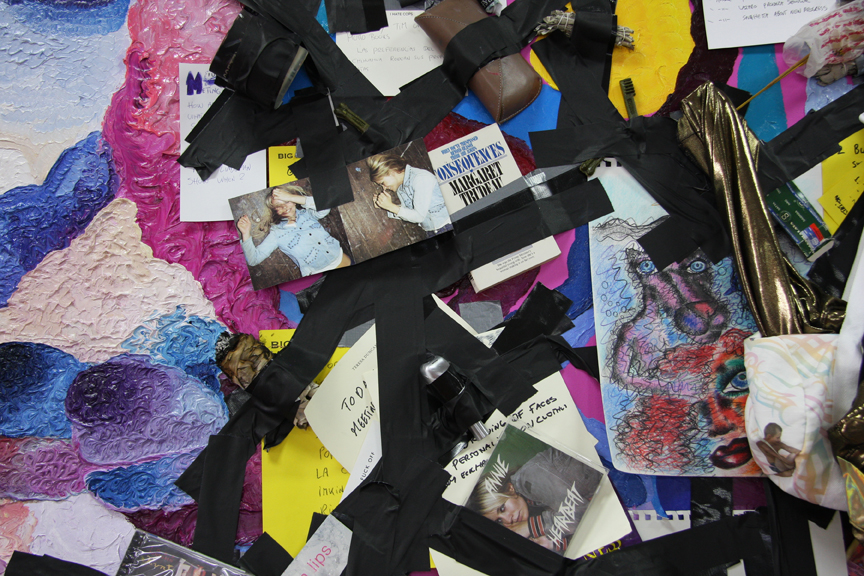 Melgaard's particular relationship to childhood innocence has played out in many of his recent works. At May's Frieze Art Fair, Melgaard's booth attracted kids by the dozen with its cutesy lavender walls and funhouse blanket-covered floors, permitting somersaults while banning shoes. A hanging portrait of Theresa Duncan, an artist who committed suicide, sobered the mood. Melgaard has also recruited mentally ill students to serve as his assistants and placed real baby tigers in a gallery for an exhibition.
Despite his flair for the forbidden, Melgaard may finally be reaching the point where shocking is equivalent with boring. You may or may not agree with Holland Cotter when he expressed that "Mr. Melgaard's shock effects are getting a bit old."
Do you buy that Melgaard is an artist bravely experimenting with the limits of his field, purposefully enacting his own artistic breakdown? Or have his shocking works become something of a bore? Let us know your thoughts in the comments.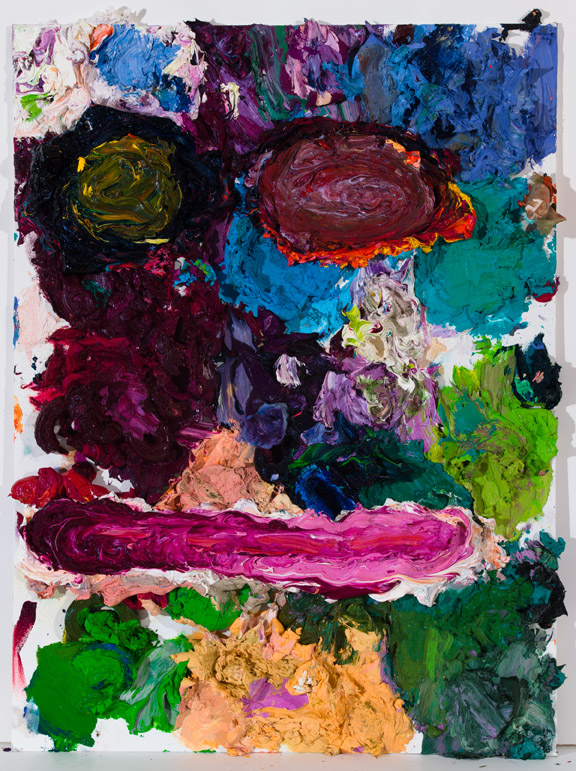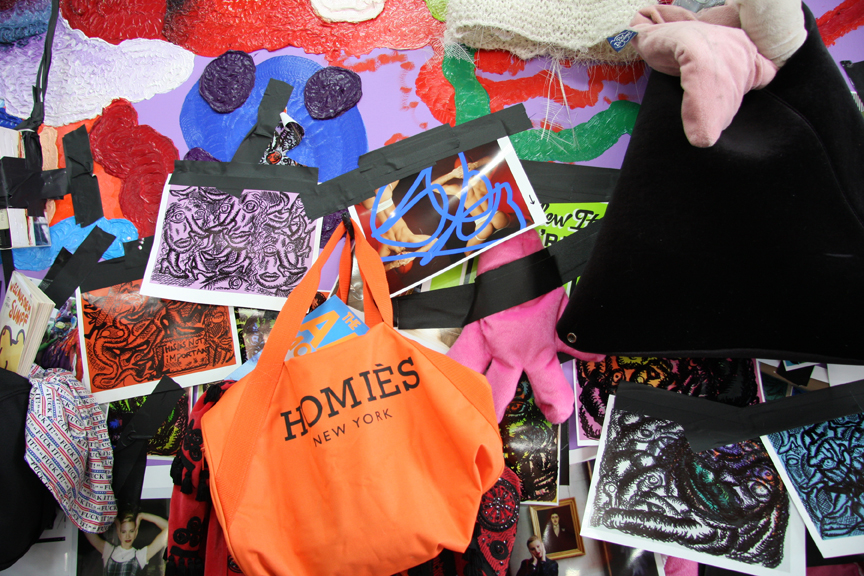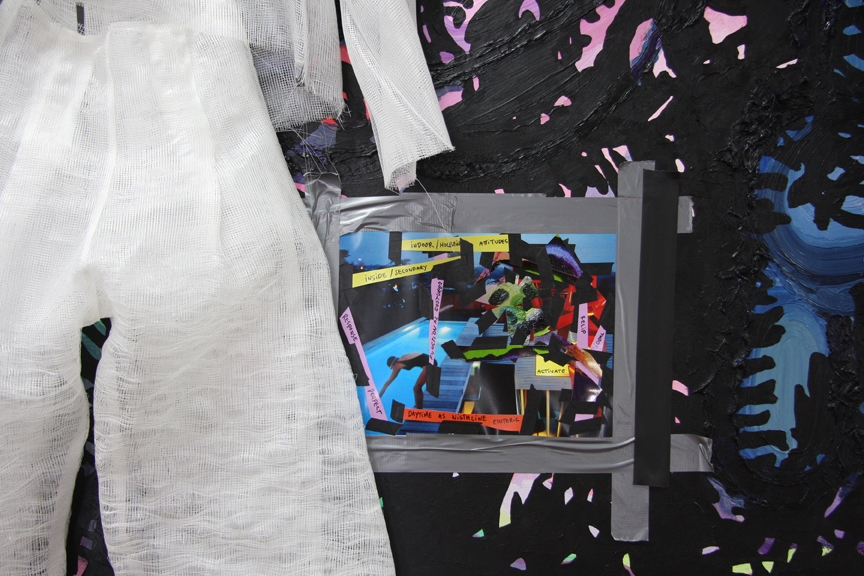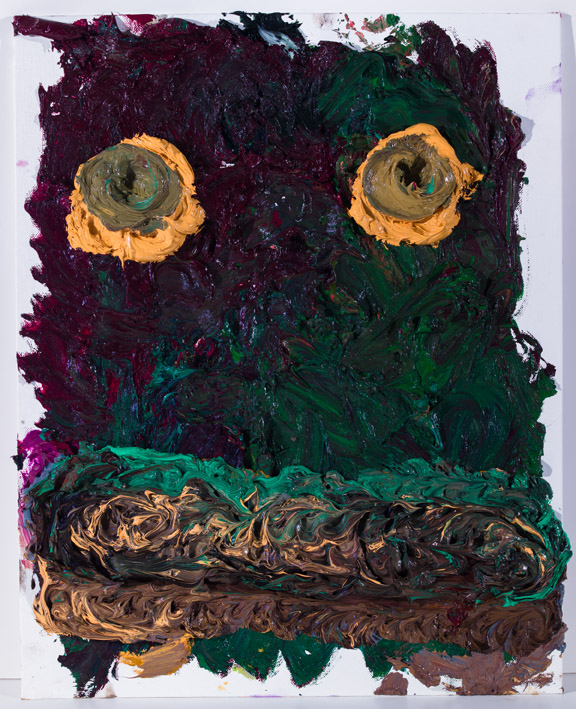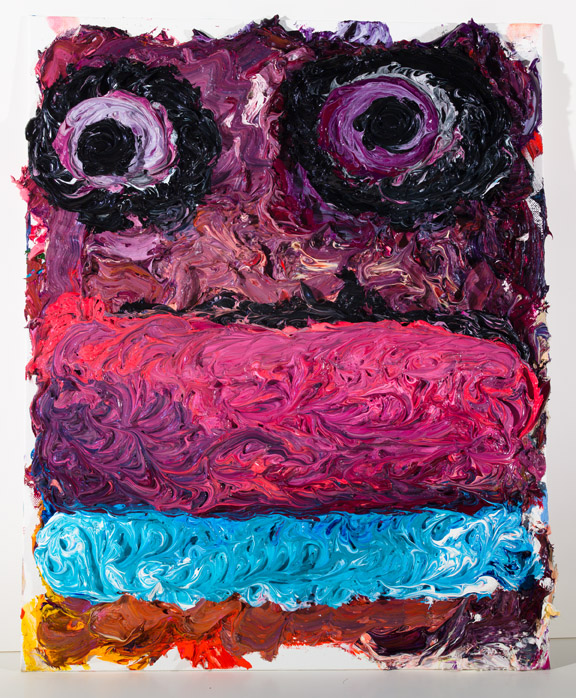 "Ignorant Transparencies" will show from September 14 until October 26, 2013 at Gavin Brown's enterprise.