We here at HuffPost Style like to take into consideration all aspects of an outfit. So this past week, while most people were "ooing" and "ahhing" at the (amazing) clothing at New York Fashion Week, we narrowed our eyes in on the detailing each designer chose. Beautiful earrings and necklaces, and chic shoes adorned lucky models as they graced the runway.
We're talking about breathtaking Oscar De La Renta earrings, flashy shoes at Dennis Basso and Hollywood glam sunglasses at Honor. It's safe to say next spring will be full of fun choices when it comes to topping off your outfit.
Oscar De La Renta's earrings: Models looked bright and beautiful due to the jewelry that dangled from them on this runway. These yellow earrings would steal the show on any look.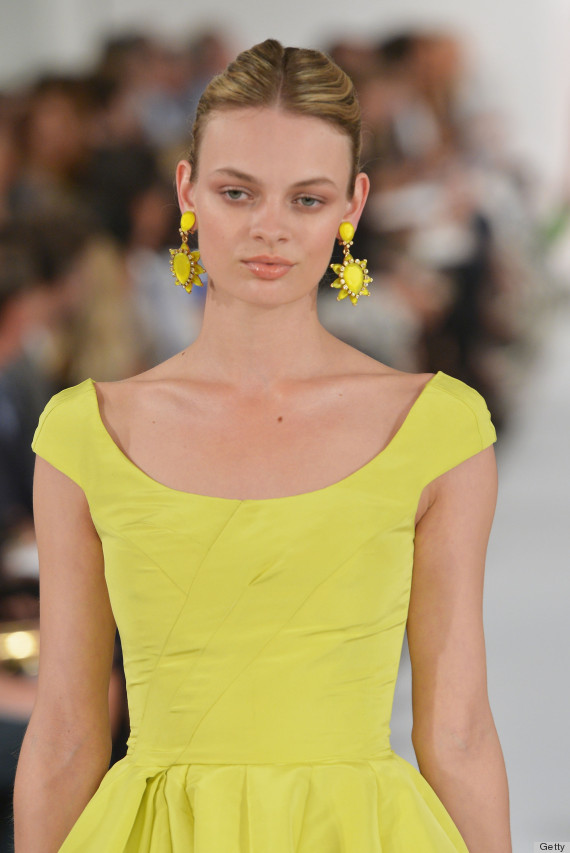 Karen Walker's bag: This may look like a typical bag to you, but what we're fawning over is the color. We love the subtle pairing of deep red and plum.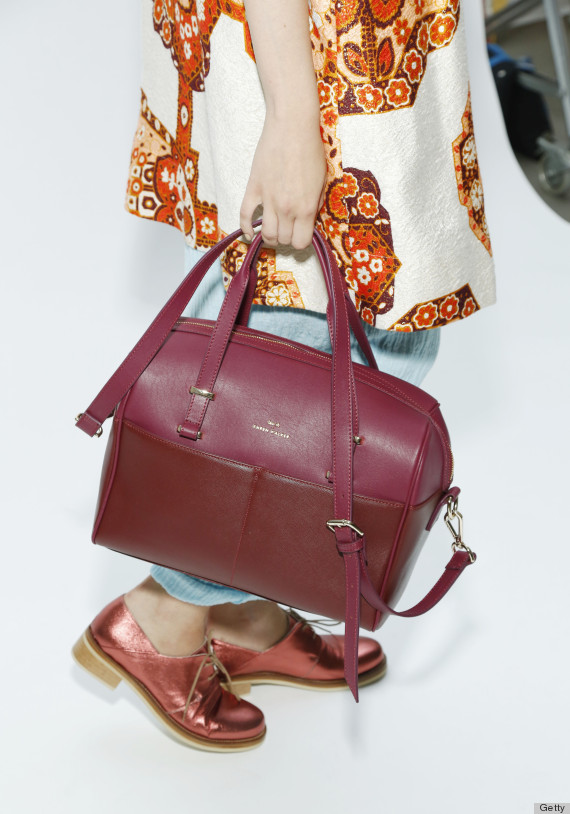 Steven Alan's oxford/sandals: This has to be one of the smartest and coolest accessories we saw all week. Alan tackled the problem we all have when we don't want to give up wearing our fall oxfords but need to start making that transition to spring. His solution? Oxfords with an open heel.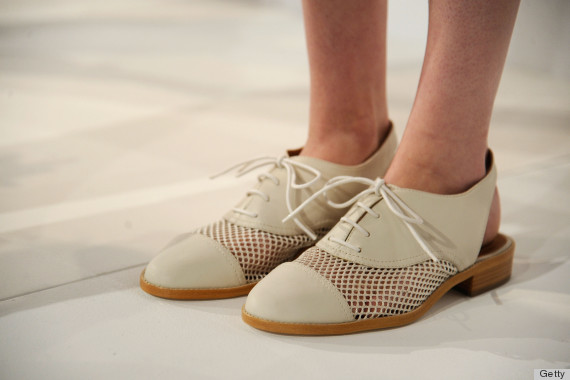 Honor's sunglasses: Thanks to Honor, the golden age of glamour is back. The design of these glasses stray from the vintage retro look most others have and make a flashy statement with dark frames that are bedazzled with rhinestones.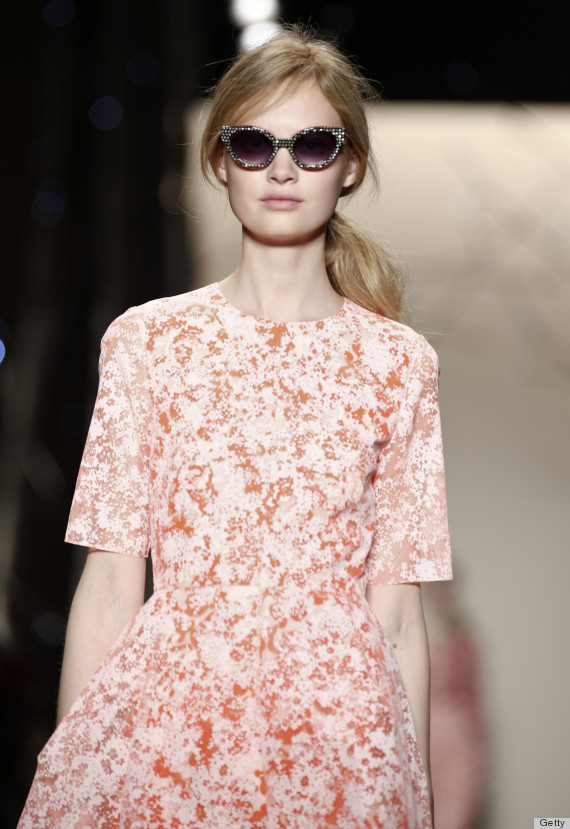 Dennis Basso's heels: These heels are so dainty and lovely, we want to wear them to a garden party immediately. The two-toned contrasting red and light blue colors give them an edge.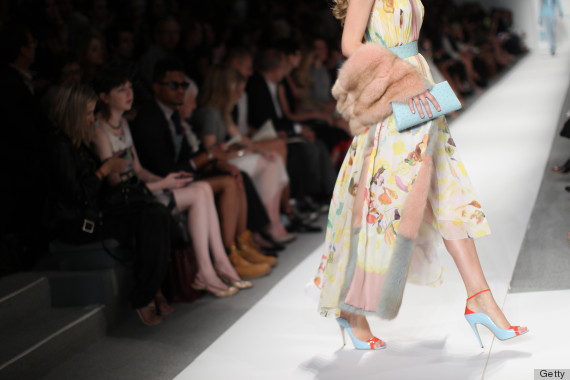 Carolina Herrera's sunglasses: At first we were like, "Huh?" But after further inspection, we came to love these funky glasses. We're calling it now: They are perfect beach sunglasses for a true fashionista.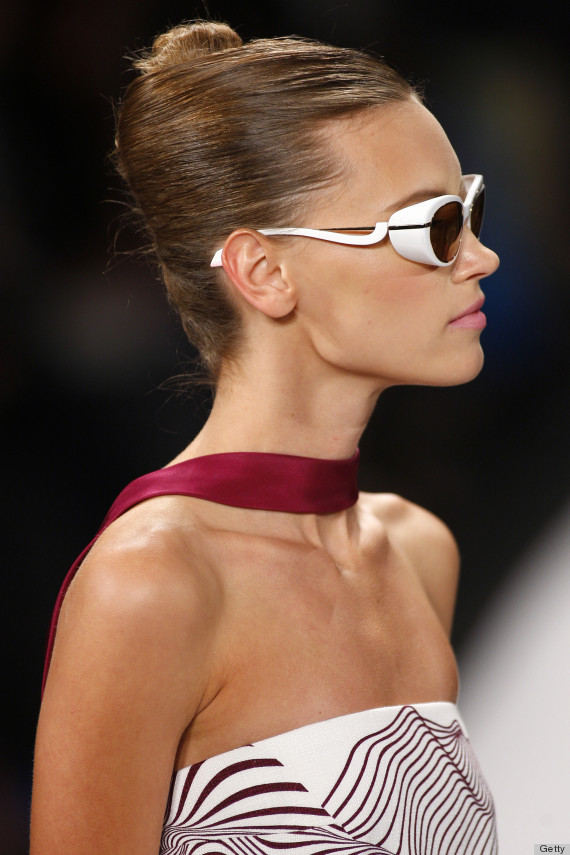 Concept Korea's platform shoes: Concept Korea always thinks outside the box, and these crazy platforms are no exception. What works here is the perfect balance between the avant-garde patterns and the feminine lace-up accent.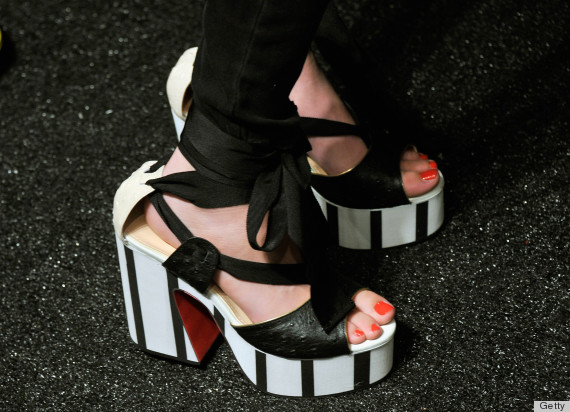 Oscar De La Renta's gloves: Many models walked down this designer's runway holding not purses or clutches, but dainty yet striking gloves. We are ecstatic that the fashion house is bringing this trend back (we've been wanting it to come back for a little while now), especially in awesome colors like neon green.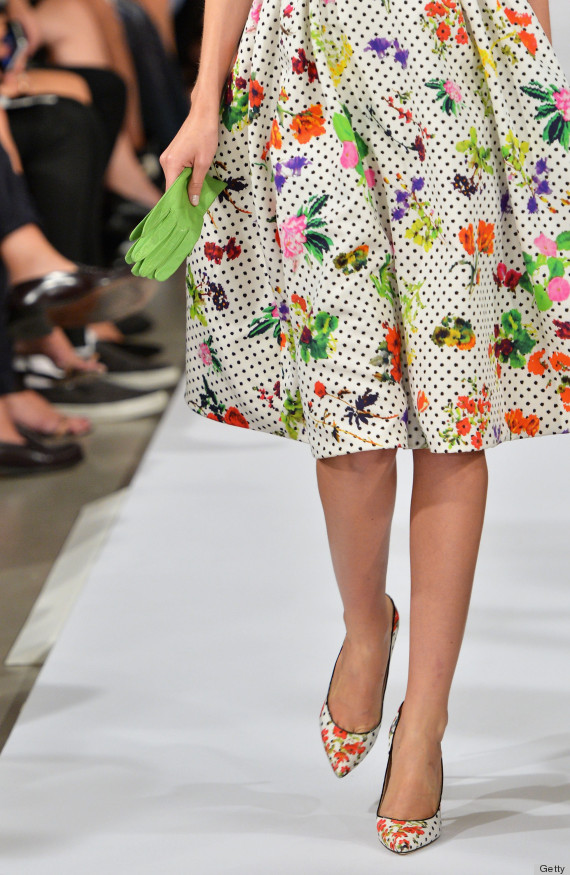 Marissa Webb's sandals: This will be a huge trend next season, trust us. Webb's innovative merging of a plain black pump with sexy straps give these shoes a hardened yet feminine touch that's completely approachable.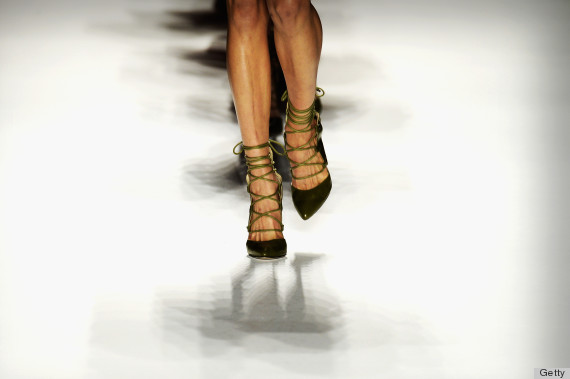 Alexander Wang's bag: It's not everyday one sees a white travel bag on the runway. We're glad Wang was the one to bring it out. Now you can travel in a sleek, crisp fashion.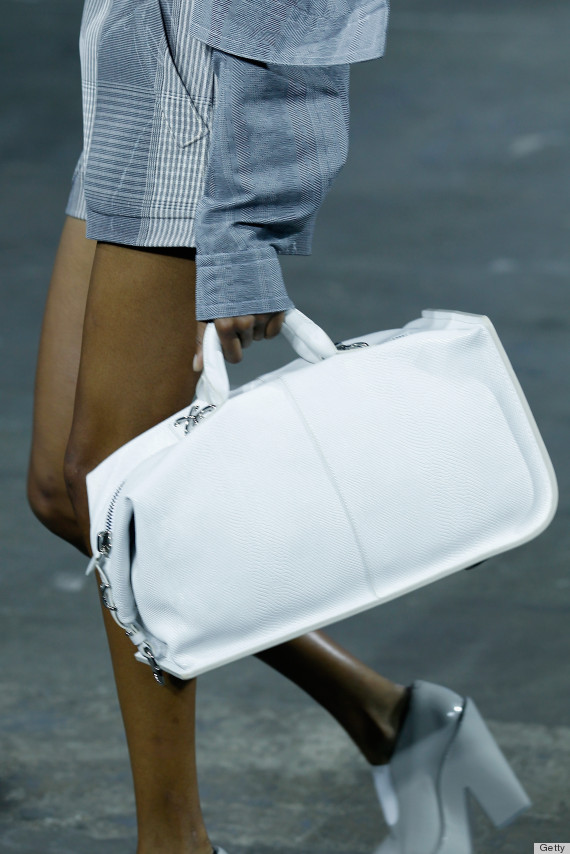 Our other favorite accessories...
PHOTO GALLERY
Accessories Of The Week
Want more? Be sure to check out HuffPost Style on Twitter, Facebook, Tumblr, Pinterest and Instagram at @HuffPostStyle.