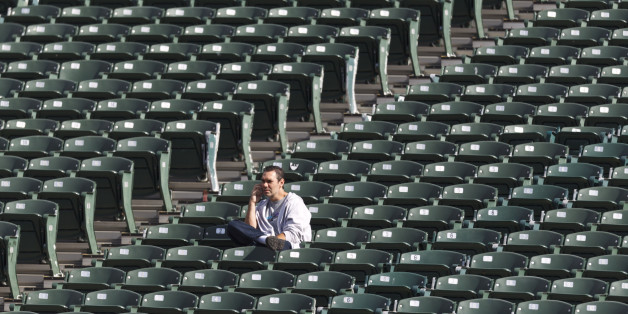 As the old blues standard goes, nobody loves you when you're down and out. As Orlando CBS affiliate WKMG-TV has taught us, nobody loves to televise your games when you're the down-and-out Jacksonville Jaguars.
WKMG made certain viewers were aware the station was not televising the Jaguars' road game against the Raiders by choice. Not long after the 4:25 p.m. ET kickoff, the station sent out a note to its followers on Twitter revealing that the NFL dictated the programming choice.
Please note that #Local6 is required by the #NFL to broadcast all @jaguars road games

— WKMG Local 6 News (@clickorlando) September 15, 2013
For those in Orlando stuck watching the Jaguars and Raiders rather than the latest Manning Bowl being shown on CBS affiliates throughout much of the country, WKMG actually scrolled a message during the broadcast making it clear the game was being aired per NFL policy and issuing an "apology for any inconvenience."

As WKMG Vice President and General Manager Skip Valet told The Associated Press, Orlando is designated the Jaguars' secondary market, leading to all away games being broadcast locally.
"I know it's frustrating, but as a CBS station in this market you have to carry the away games," Valet told The Associated Press.
Speaking of frustrating, the Jaguars lost 19-9 to the Raiders.
BEFORE YOU GO
PHOTO GALLERY
PHOTOS: NFL Week 2