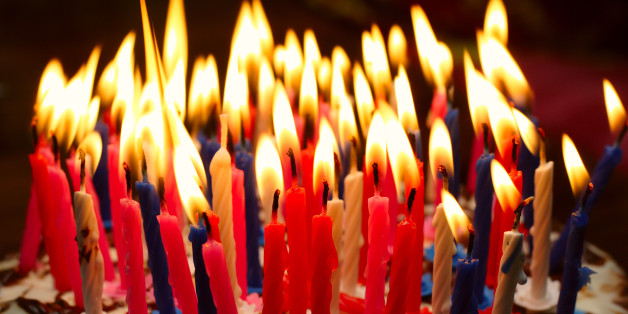 The big 5-0 is perhaps bigger than ever.
Americans would prefer to live at 50 in good health than any other age, a new Harris Poll revealed. That's 9 years older than the favorite age indicated in the same poll 10 years ago.
According to its release, Harris surveyed 2,242 adults of all ages, asking the question: "If you could skip time and live forever in good health at a particular age, what age would you like to live at?" The average was 50.
Granted, eternal life is a no-go and the poll is far from precise, but the findings do lend some credence to the notion that many people are living fuller lives later in life.
"You're young enough to be famous or start an organic farm and still have the muscle tone to work eight hours a day," psychologist Barbara Becker Holstein told Today in explaining the appeal of 50. "You're old enough to have wisdom but young enough that your parents are still alive so you have a generational experience."
In addition to medical breakthroughs keeping us younger-looking longer, the psychologist pointed out that, at 50, we tend to be less anxious and more optimistic.
Among the more intriguing Harris results, the baby boomer demographic (49-67), which includes 50 year olds, responded that the ideal age would be 55; for those older than 68, 67 was best. And between genders, men said their preferred age is 47 as opposed to women's 53.
Of course this is just one survey. A recent study by the London School of Economics determined that 23 and 69 are the happiest ages.
But no matter what the research, we still think 50 is nifty.
BEFORE YOU GO
PHOTO GALLERY
Foods That Make You Look Older