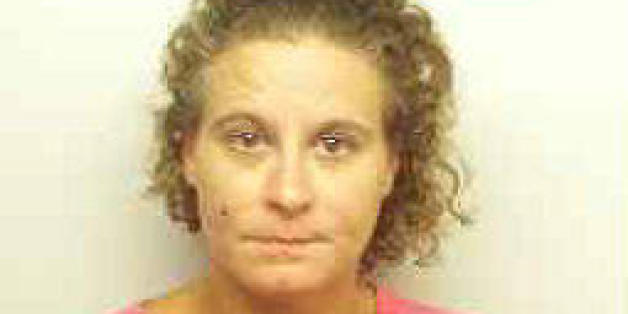 It may feel so right, but when it cuts like a knife, it's not worth it.
A Florida woman who police say took $100 in exchange for sex ran into the client the next day and allegedly slashed him with a knife. Angela Dawn Specker, of Marathon, was charged Saturday with aggravated battery over the Sept. 5 incident, according to the Sun-Sentinel.
The victim says he was walking out of a Walgreen's liquor store in Marathon when Specker showed up. She reportedly pulled out a knife and cut his forearm before telling him, "perfect timing."
Specker later told investigators that she cut the man because she didn't like the way he treated her the night before. She claimed the victim slapped her and pulled her hair during sex. When he was "finished," he threw $100 at her and left, she claimed.
The man was taken to an area hospital where he underwent surgery.
It's more proof -- in case you needed any -- that knives and sex don't mix.
In July, an Oklahoma City woman was accused of threatening her neighbor with a knife, while also admitting that she had sex with her own cat. Kristina Michelle Brown, 23, was apparently worried that "everyone knows" about the animal assault.
In the same month, a former Canadian officer was charged with second-degree murder after a lost bet over a video game escalated into the death of his wife. Keith Wiens, a retired Royal Canadian Mounted Police officer, reportedly shot his wife, claiming that she came at him brandishing a knife. He claimed she was angry because he didn't uphold his side of the bet: That he'd have sex with her if he lost at a Nintendo Wii game.