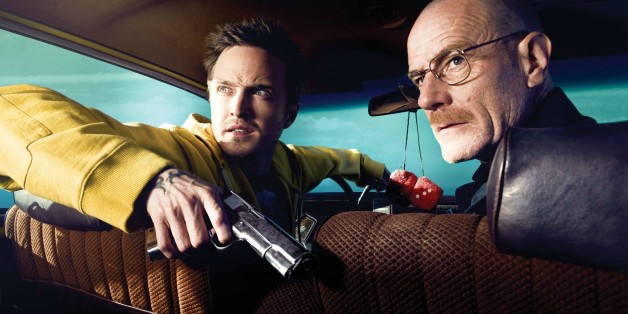 "Breaking Bad" hit series high ratings with its latest episode, "Ozymandias," AMC announced Monday.
The episode scored 6.4 million total viewers, including 4.1 million adults in the coveted 18-49 demo. The critically-acclaimed show also swamped social media, reportedly hitting 16,329 Tweets-per-minute at its peak and amassing a total of 604,765 related Tweets on Sunday night.
The show is well on track to set a new ratings record in its impending series finale, which airs Sept. 29. The second half of "Breaking Bad's" fifth and final season is up 102 percent from its first half in total viewers, averaging 5.2 million for its most recent six episodes.
"Ozymandias" was also a hit with critics, despite being described as "the hardest episode of TV I've ever watched" by HuffPost TV's Mo Ryan. Add that to its recent Guinness World Record win for highest-rated TV series, and the show is certainly set to go out with a bang.
"Breaking Bad" airs Sundays at 9 p.m. ET on AMC.
What did you think of "Ozymandias," and how do you think "Breaking Bad" will end?
PHOTO GALLERY
'Breaking Bad' Final Episodes Images