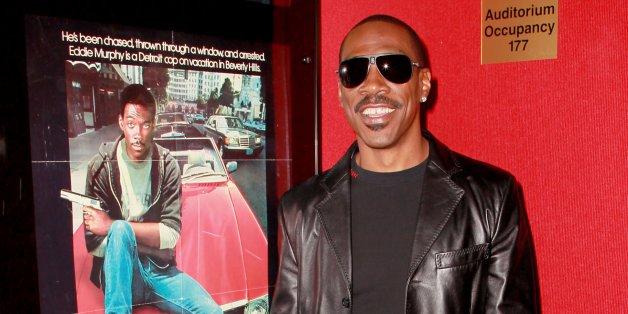 The long-awaited "Beverly Hills Cop" follow-up, "Beverly Hills Cop 4" is finally in the works. After original "Beverly Hills Cop" star Eddie Murphy signed on for the reprise in July, original producer Jerry Bruckheimer is in talks to return as well, Variety reports.
Bruckheimer, who led 1984's "Beverly Hills Cop" and 1987's "Beverly Hills Cop II," has reportedly been speaking to Paramount about the forthcoming film. While there has been no official word from Bruckheimer or Paramount's camps, the producer's expected upcoming projects include installments in various franchises, such as the latest "Pirates of the Caribbean" movie and a third film for the Nicolas Cage-starring "National Treasure."
Plans for "Beverly Hills Cop 4" kicked off this summer when a pilot for a television adaptation of the film failed. Murphy had signed on for the CBS take on "Beverly Hills Cop," but the network decided against picking up the series. (Attempts to sell the pilot to other networks subsequently fell short as well.) Fans can expect more developments on the film in the coming months as Paramount has already booked Josh Appelbaum and Andre Nemec ("Mission: Impossible - Ghost Protocol") to pen the script, Deadline.com reported back in July.
For more, head over to Variety.
PHOTO GALLERY
Fall Movie Preview 2013
BEFORE YOU GO