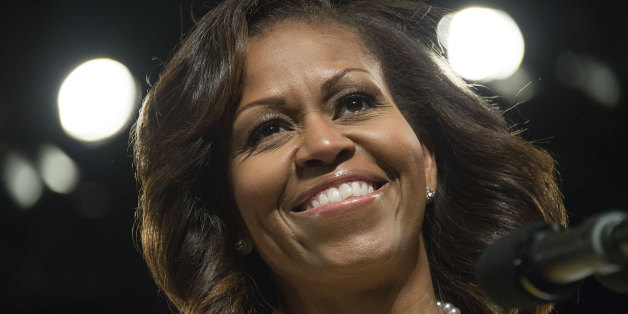 First Lady Michelle Obama is gracing Los Angeles with her presence Friday, Oct. 11 for a Democratic National Committee fundraiser.
The emailed invitation, obtained by The Hollywood Reporter, says that the one-hour event will feature Obama in "an off-the-cuff discussion" and photo reception for guests. Philip Rosenthal, the creator of "Everybody Loves Raymond," will host the event with his wife, actress Monica Rosenthal.
For Angelenos with deep pockets, what follows is a list of perks that come with big donation checks (via Variety):
$1,250: One person gets a photo-op with FLOTUS
$2,500: One couple gets a photo-op with FLOTUS
$4,000: One family of four gets a photo-op with with FLOTUS
$10,000: Lowest-level ticket for the discussion roundtable
$32,400: Highest-level ticket for the discussion roundtable
Obama will then journey north to San Francisco's Fairmont Hotel to headline a "Women's Brunch" on Sunday, Oct. 13, according to the Los Angeles Times. She will join House Minority Leader Nancy Pelosi (D-Calif.) to raise money for the Democratic Congressional Campaign Committee, which is launching a campaign to retake the House in 2014.
The White House has yet to release Obama's official schedule for her trip to California.
BEFORE YOU GO
PHOTO GALLERY
Michelle Obama Outfit Repeats