We still can't say for certain if "Twerkgate" nudged Miley Cyrus off the cover of Vogue, but it seems the singer has found a substitute.
Miley Cyrus covers the October issue of Harper's Bazaar, a fine alternative after Anna Wintour allegedly deemed the singer too outlandish for a Vogue cover. Shot by "Wrecking Ball" music video director Terry Richardson, the Bazaar cover aligns more closely with the magazine's refined aesthetic than with Miley's buzzed-about single. You might recall that Richardson and Cyrus have teamed up under Harper's before, for the singer's couture photo shoot back in August.
Though it's worth noting that this cover is a far cry from Miley's first one for Bazaar, back in 2010 (pictured below). In her accompanying interview with Derek Blasberg, Miley makes it known that she's now into Fashion with a captial F:
"I feel like every girl is trying to have a beauty shot and prove that they're 'fashion.' But I can be in white leggings and a white sports bra and I'm on a whole other level of shit that those girls don't even get yet because they don't know how to do it."
To prove Miley's got Fashion under control, she tells Blasberg that she brings her own "shit" to photo shoots: an enormous gym bag "kit" containing "over-the-top, blingy, fabulous accessories... Chanel logo suspenders and belts, Versace Medusa necklaces and brooches, spiked stilettos, hats, and miles of shiny gold chains." Why so much baggage? "What if I get to a photo shoot and the stylist just sucks?" Miley says.
See? Miley doesn't need Vogue to prove her fashion prowess -- or anyone else, for that matter.
October 2013: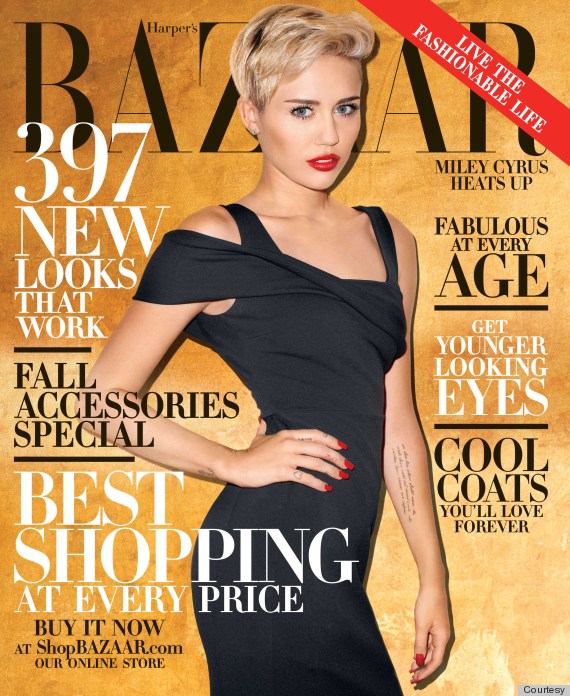 January 2010: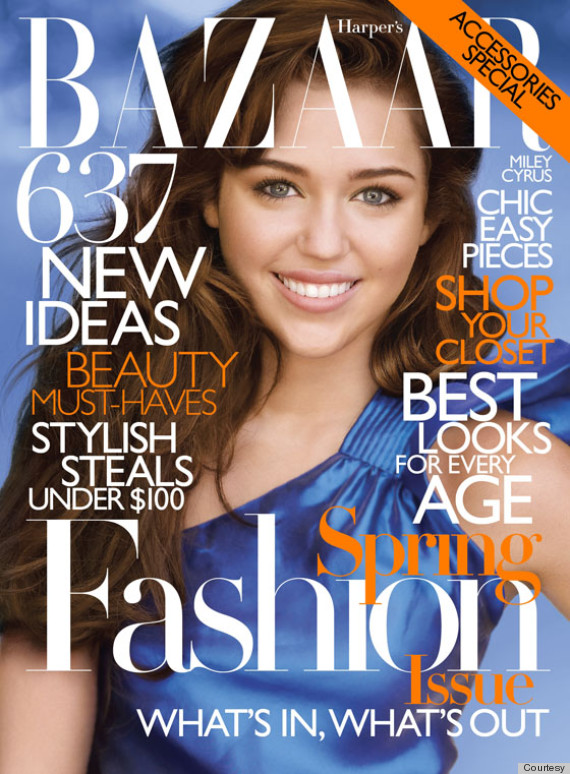 The many faces of Miley:
PHOTO GALLERY
Miley Cyrus' Style Evolution
Want more? Be sure to check out HuffPost Style on Twitter, Facebook, Tumblr, Pinterest and Instagram at @HuffPostStyle.