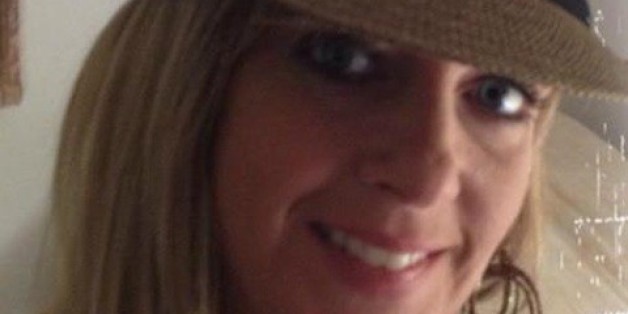 A search is under way today for a missing South Carolina woman after she failed to show up for work and her car was found abandoned near her home.
Misty Johnson, 39, from Greenville, has been missing since Thursday. She was reported missing by friends when she failed to turn up for her job at the Carolina Ale House.
"A friend went to her house that night to check on her," Johnson's cousin, Charlie Morrow, told The Huffington Post. "All the lights off and her vehicle was not in the driveway."
Morrow said Johnson's friend and a neighbor entered the home through a backdoor, which was locked but not shut. They did not locate Johnson inside the residence, but did notice things were out of order and Johnson's purse was inside.
""She's very anal and very obsessive compulsive," Morrow said. "She would not just leave food out, get into her truck without her purse and go for a drive."
PHOTOS: (Story Continues Below)
PHOTO GALLERY
Misty Johnson Missing
Police were alerted to Johnson's disappearance and were on the lookout for her Ford SUV, which was also missing. The car was found Saturday, in the city limits of Greenville. According to Morrow, the vehicle was found not far from Johnson's home.
According to the Greenville Police Department, Johnson was last seen on Thursday morning, when she left Junior's sports bar in Greenville. Witnesses told police she was at the bar with friends but was alone when she left. Johnson has not contacted family or friends since then.
Morrow said Johnson, who is also a dental hygienist, is from Arkansas. She is divorced and does not have any children.
"I have known her since she was born," Morrow said. "She is one of the most loving, caring people you could ever meet. She loves animals and people. She is the kind of person who has never met a stranger. She would give you the shirt off her back. She is a hard worker -- very scheduled – but also knows how to have fun."
It is Johnson's "very trusting" nature, her cousin said, that has family members worried.
"We are so worried about her because she is kind of naive and innocent and I'm afraid someone has hurt her, because this is just not her," Morrow said. "She would not be gone this long. She would more worried about how we feel and would be trying to get home to us. I think she trusted the wrong person."
Morrow said police have a "male suspect" in Johnson's disappearance, but declined to elaborate.
Authorities have remained tight-lipped about the status of the investigation. They have yet to confirm whether they suspect foul play or do in fact have a suspect or person of interest in mind.
Anyone with information on Johnson's whereabouts is asked to call the Greenville Police Department at (864) 271-4273.