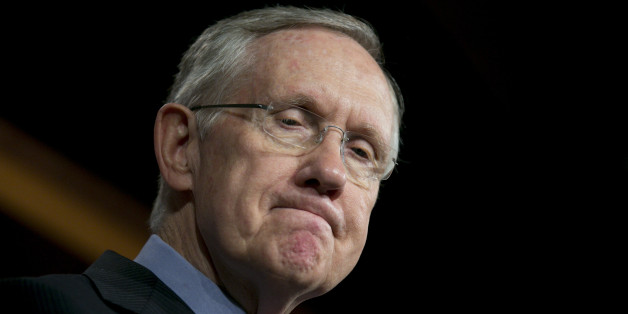 WASHINGTON -- President Obama's pick to head the Federal Energy Regulatory Commission, Ron Binz, is expected to face tough questions at his confirmation hearing on Tuesday. As The Huffington Post reported earlier on Monday a number of conservative groups are calling on Energy and Natural Resource Committee members to reject his nomination.
There was also some back-and-forth on the FERC nomination among Senate Democrats, according to reports. The trade publication Transmission Hub reported Friday (via National Journal) that Obama originally picked John Norris, who is already a FERC commissioner, to serve as the new chair. But Senate Majority Leader Harry Reid (D-Nev.) thought Norris was too "pro-coal," according to the paper.
"Reid's chief of staff informed me that Reid intervened with the White House to stop my appointment as chair because, as told to me by his chief of staff, I was 'too pro-coal,'" Norris told the paper.
Reid's office disputed Norris's claim in a comment to the National Journal. The White House nominated Binz, the former head of the Colorado Public Utility Commission, in late June.
Obama picked Norris to serve as a FERC commissioner in 2010, and he was confirmed for a second term in 2012. Norris previously served as the chief of staff to Secretary of Agriculture Tom Vilsack.
As HuffPost reported last month, sources say that Energy and Natural Resources Committee Chairman Ron Wyden (D-Ore.) warned the White House that nominating Binz could be controversial. While FERC is usually an obscure commission, the Binz pick has drawn quite a bit of attention in recent weeks.
BEFORE YOU GO
PHOTO GALLERY
Obama On Late-Night TV