On first glance, there's really nothing wrong with this now-deleted tweet from Seamless, the online food delivery company: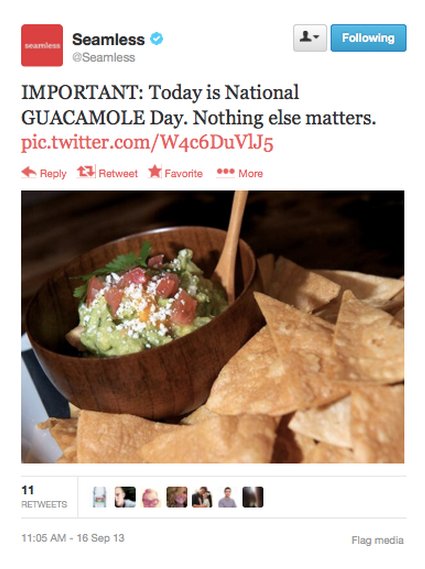 But given the recent somber news of the Navy Yard shooting, the term "nothing else matters" is really in poor taste.
This gaffe isn't exactly equivalent to other examples of food companies sending out controversial tweets, such as the time the KitchenAid account sent offensive tweets about Obama's dead grandmother or when Epicurious sent out insensitive tweets about the Boston bombings.
Seamless merely wanted to send out a cheeky message about the deliciousness of guacamole. But perhaps this is a lesson to everyone who handles a company Twitter account -- make sure that your tweets cannot be misconstrued.
Inquiries to Seamless were not immediately returned.