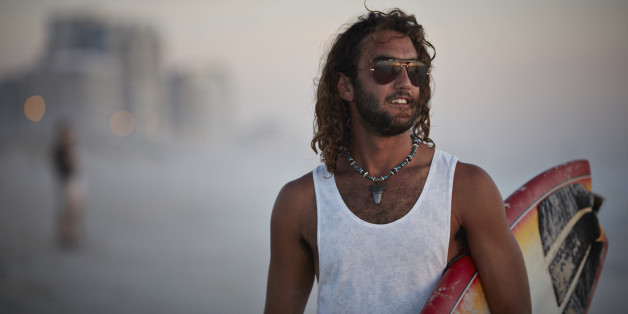 There's nothing like a Reddit thread to confirm a stereotype. Without further 'ado, surfers discussing the highs and lows of riding a wave stoned.

mickey: "I just get really paranoid about sharks and go in after 10 minutes, which sucks because i love surfing and love being high."

Clarusdogcow: "On the really big days, I like to smoke and then take out the body board and fins. Just ... forget standing up. Go out and feel the wave instead. Slide around a bit."

rastapasta808: "The feeling of being underwater made me laugh uncontrollably for some awesome reason and the water literally glimmered like sparks were jumping across the waters surface ... I remember the sound of the waves tripped me the f**k out because I realized the sound was being generated solely by water crashing on itself."

Yeahmanforsure: "When it's nice pleasant surf I'm all about having a cheeky toke beforehand. But yeah, if it's big angry surf, I definitely prefer to have my reactions over my flow."

angstamongstthepigeons: "I'm all for it. It's magical ... I'll never forget sitting on the board out the back, just bobbing gently, look over my left should to see one of my best mates and a rising sun, look over my right shoulder to see a beautiful full rainbow."

mormonathiest: "Surfed in head high waves when my head was high yesterday. It's a blast. mega stoke."

myrrhbeast: "After vaping, I surfed a break on a really small day with two random 12 year olds who couldn't stop complaining about how bad the waves were. Harshed my mellow for a good ten minutes until I realized I should paddle away to another break."

surfbrobijan: "When i got high and surfed, you can feel the turns and the board beneath your feet. for me; i gave less sh*t about what people thought and just had flow with the wave. No effort needed to turn, no effort to snap or push or do floaters, it all just happened. people who saw me were like HOLY SH*T dude how the f**k did you get so good?!"

5hark_bait: "I surfed high one time and broke my board. That was the end of that."

BEFORE YOU GO