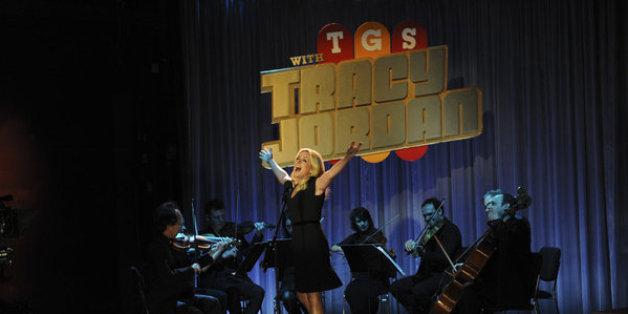 "30 Rock's" "The Rural Juror" song did not win an Emmy. The song that closed out the "30 Rock" series finale was up for Outstanding Original Music And Lyrics. It lost to "If I Had Time" from the Tony Awards.
Tina Fey and Tracey Wigfield wrote the "Rural Juror" lyrics with Jeff Richmond. Richmond wrote the music. Jane Krakowski performed the song as Jenna Maroney.
The other nominated songs ...
"Hang The Moon" from "Smash."

"I Heard Your Voice In A Dream" from "Smash."

"More Or Less The Kind Of Thing You May Or May Not Possibly See On Broadway" from "The Neighbors."

And the Emmy-winning song: "If I Had Time" from the 66th Annual Tony Awards.

"I will never forget you, Rural Juror."
The Emmys air Sunday, Sept. 22 at 8 p.m. ET on CBS
BEFORE YOU GO