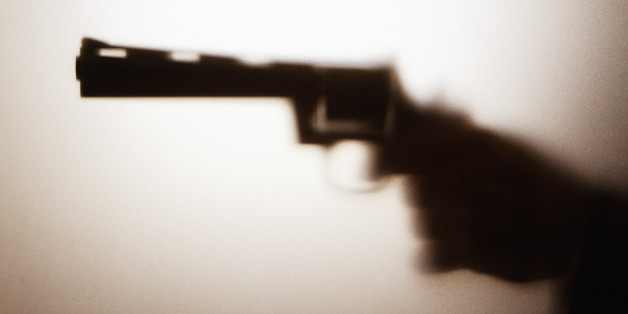 Virginia has become the test state for a planned nationally linked program that will allow every law enforcement agency in the commonwealth -- if they choose to participate -- instant access to a shared database of records on recovered crime guns and investigative traces of those weapons.
In the eight weeks since the program was launched, 25 of Virginia's 352 state and local law enforcement agencies have signed agreements to share crime gun trace data with their participating state colleagues through an enhancement of the U.S. Bureau of Alcohol, Tobacco, Firearms and Explosives' eTrace system, an Internet-based firearms tracing and analysis initiative.
The shared information can help authorities link a suspect to a firearm in a criminal investigation, identify potential gun traffickers and straw purchasers, and detect intrastate patterns regarding the sources and types of weapons used in crimes.
"It's basically a pay-to-play system," said April Carroll of the ATF's eTracing unit, in explaining how police agencies must share their data to receive information in return. "If you opt in, you have access to all the other pool of data for all the other agencies that have also chosen to opt in. So it's reciprocal, and the data is immediately available and it's instantaneous sharing."
The Virginia initiative, which started in mid-July as a first-of-its-kind pilot program, is an expansion of the federal Electronic Tracing System based at the ATF's National Tracing Center in Martinsburg, W.Va.
Authorities have deemed Virginia's start a success and are in the planning stages of expanding the program to other states. Illinois and Maryland are next in line, Carroll said.
Once other states come online, participating law enforcement agencies could collectively share trace information well beyond their states' borders. But for now, Virginia's system is limited to in-state use.
"In the past, if a firearm was trafficked from Chesterfield into the city of Richmond, the city of Richmond and Chesterfield County may not know that that firearm had been trafficked from one jurisdiction to the next," said Melissa Merola, resident agent in charge of the ATF's central Virginia office. "So by the new opt-in (provision) that we share through our eTracing system, local agencies and state agencies can make choices and agree to share the data with one another.
"And it's a free resource to every agency."
Merola said the system will allow state and local police agencies to look at patterns of firearm trafficking "and in turn give us a better analytical capability to look at where these firearms are going."
A firearms trace is conducted when a law enforcement agency recovers a firearm at a crime scene and requests information regarding its origin to develop investigative leads.
The eTrace system allows police to submit electronic gun trace requests, monitor the progress of the traces, retrieve completed trace results and query other firearms trace-related data in the ATF's Firearms Tracing System database. The National Tracing Center processed more than 344,000 inquiries on firearms recovered by police in 2012.
The ATF coordinated the program's rollout with the Virginia State Police, which became the state's first law enforcement agency to opt in. The program was presented three weeks ago to the Virginia Association of Chiefs of Police annual conference, and a similar briefing is planned for the Virginia Sheriffs' Association conference that began Sunday.
Authorities expect most, if not all, of Virginia's law enforcement agencies to join the eTrace system.
"I feel confident that law enforcement in Virginia will team together and share information (on recovered crime guns) -- the same way we share criminal history stuff and intelligence information and everything else," said state police Lt. Col. Robert Kemmler, who is Virginia's point man for the program.
Locally, police in Chesterfield, Hanover and Petersburg have opted in; Henrico and Colonial Heights are pending. Departments in Richmond, Dinwiddie, Hopewell and Prince George plan to opt in soon, officials in those localities said.
The Virginia eTrace program will allow the commonwealth's police agencies to essentially skirt federal legislative restrictions that limit the dissemination of certain ATF gun-tracing information to local and state police agencies and the public under the Tiahrt amendments, named for their original sponsor, former Rep. Todd Tiahrt, R-Kan.
Revisions to the Tiahrt amendment in 2008 and 2009 eased some of those restrictions, but police agencies still are unable to obtain gun trace data directly through eTrace outside their jurisdictions.
They can, however, learn if there are any links to their cases to firearm traces requested by any other law enforcement agency, but cannot view those other agencies' traces through the online system. They must contact the other departments to request copies of their traces.
A link exists when other firearm traces are found to have a common purchaser, possessor, firearms dealer or recovery location.
Under the Virginia program, state and local police agencies can get around that restriction by opting to share their information directly and electronically -- without the involvement of the ATF.
"They are making the choice and sharing it themselves," Carroll said. "Essentially, we just turn on the system."
The gun control group Mayors Against Illegal Guns believes the Tiahrt restrictions make it more difficult for law enforcement to aggressively pursue criminals who buy and sell illegal guns, and it has been pushing for their repeal. But in loosening the restrictions, the group also wants the trace data made available to cities and advocacy groups and for use in civil proceedings.
The National Rifle Association strongly supports Tiahrt and believes confidential law enforcement data on firearms traces should be protected. The NRA has said Tiahrt is necessary because trace information was being abused by gun control groups and trial lawyers to sue gun manufacturers and firearms dealers to push a political agenda.
The gun rights group notes that Tiahrt ensures that trace data are available to law enforcement agencies for use in a bona fide criminal investigation or prosecution.
The NRA did not respond to a request for comment on the new Virginia program.
"There have been calls to repeal Tiahrt, but the ATF doesn't get in the middle of both political arguments," Carroll said.
The NRA has said in a position paper on Tiahrt that the ATF opposes the public release of gun trace data and has fought for years to keep those records confidential because they contain information -- including the names of gun buyers -- that could jeopardize ongoing investigations.
Richmond Deputy Police Chief John Buturla said the new electronic sharing initiative will replace a system requiring pen and paper or personal contact and "will increase the productivity and solvability of gun crimes in the future."
"We applaud the ATF in taking the initiative to build an electronic system to allow the sharing of information eventually throughout the country to facilitate" the investigation of gun-related crime.
Henrico Police Chief Doug Middleton also is a big supporter.
"The more information there is in eTrace, the more value it will have for law enforcement in efforts to address and solve crimes involving weapons," Middleton said. "As chief of police, when being briefed on a crime that involves a firearm, one of my standard questions is, 'Have we run the weapon through eTrace?' It's a great tool for law enforcement that produces a result that can be beneficial to our work."
mbowes@timesdispatch.com
(804) 649-6450 ___
BEFORE YOU GO
PHOTO GALLERY
15 Things The Gun Industry Wouldn't Admit