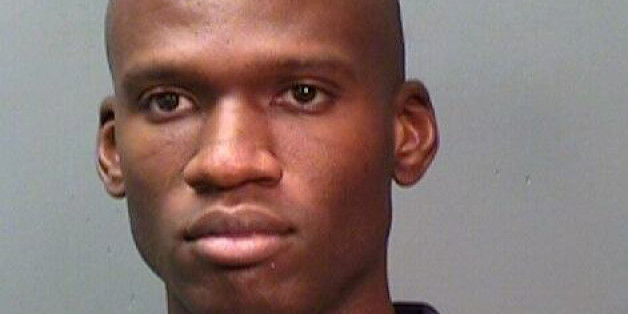 When 34-year-old Aaron Alexis allegedly committed mass murder on Monday, it wasn't his first violent incident with a gun. Still, the former Navy contractor held a government clearance when he apparently walked into a Washington, D.C., military facility and shot 12 people to death.
Thomas Hoshko, the head of the firm that employed Alexis for his work at Navy Yard, told Reuters he believed that the shooter's security clearance dated back to 2007. But another "background investigation was re-run and cleared" in July 13, Hoshko said. It's unclear whether those background checks turned up violent incidents from his past. But as more details on the Navy contractor's history come to light, reports on a series of recent occurrences shed some light on what may have been clues toward a potentially dangerous streak.
1. In 2004, Alexis was arrested after someone said he shot the tires of a car that construction workers had parked near his house in Seattle. Alexis told the police that he'd gone into a rage that had triggered a "blackout" and couldn't remember firing the shots until an hour after the incident. His father told investigators that his son had "anger management problems that the family believed was associated with PTSD," or post-traumatic stress disorder, according to the police report.
Alexis wasn't charged for the reckless use of a firearm, or for anything else.
2. In 2009, after joining the Navy Reserve, Alexis was arrested in DeKalb County, Ga., on a disorderly conduct charge. This incident doesn't appear to have involved any weapons, but it was significant enough that he spent the night in jail, according to 11Alive news.
3. In 2010, Alexis was arrested in Forth Worth, Texas, on gun charges. According to the police report, his upstairs neighbor was sitting at home when she heard a "loud pop" and realized that a bullet had been shot through the floor of her apartment. She told the police that Alexis had repeatedly called the cops on her for making noise in her apartment, adding that those officers "always said they didn't hear anything." The neighbor said she was "terrified" of Alexis, according to the police report. When the police confronted Alexis, he said that his gun had gone off while he was cleaning it.
The District Attorney's office reviewed the case but didn't file a charge.
4. Before discharging Alexis honorably in 2011, the Navy sought a general discharge against him, which would have indicated that he'd performed unsatisfactorily. According to the Chicago Tribune, a military official counted eight to 10 misconduct charges, which involved everything from "unauthorized absences from work to insubordination and disorderly conduct, including one involving drunkenness." In the end, though, Alexis was allowed to apply for an early discharge under something called the "Early Enlisted Transition Program," which is exclusively used for honorable discharges, according to the Tribune.
5. After leaving Texas and going to work for a contracting firm in Washington, Alexis tried to rejoin the Navy, but was "experiencing problems" with officials at the Navy Yard and at his company, a federal official told the Tribune. Alexis "didn't take that very well," the official said.
Despite the legal run-ins and some warning signs, Alexis hadn't committed any felonies -- something which would have likely disqualified him from his clearance. And so on Sept. 16, 2013, Aaron Alexis' still had access to Navy Yard.

BEFORE YOU GO
PHOTO GALLERY
Navy Yard Shooting