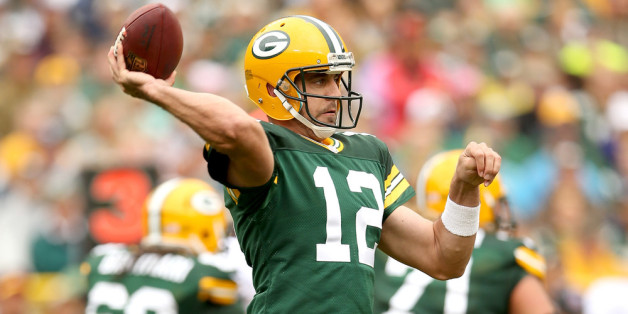 Aaron Rodgers made it look easy on Sunday afternoon.
The Super Bowl XLV champion tied a franchise record for passing yards against Mike Shanahan's struggling Washington team. Rodgers threw for a career-high 480 yards and amassed four touchdowns in a 38-20 win at home without a single interception.
According to ESPN Stats & Info, Rodgers became the first player since Y.A. Tittle of the 1962 New York Giants to record 480 yards without throwing any picks and scoring at least four touchdowns. By the end of the first half, he had already collected 335 passing yards.
Still, the Green Bay signal-caller didn't sound fully satisfied.
"I don't think this was my best game," Rodgers told ESPN. "I'm very happy with the accuracy and the way things went in the passing game, but we definitely have things to work on."
Check out some of Rodgers' most notable NFL performances below.
BEFORE YOU GO
PHOTO GALLERY
Aaron Rodgers' Best Performances