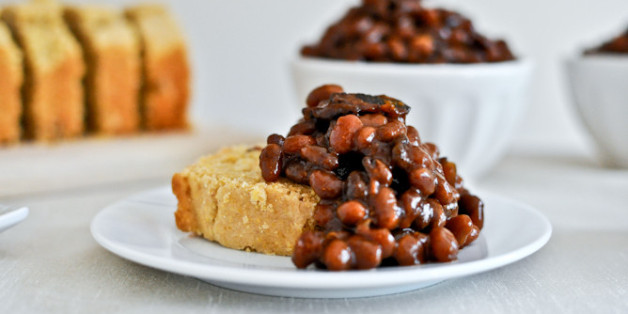 We're bourbon fans around here. This probably won't come as a huge surprise, since we tend to be food and booze fans, in general. But around this time every year, when the seasons start to change and there's a hint of chill in the air, we really start to crave the warming, comforting, slightly sweet characteristics of great bourbons. Also, September is National Bourbon Heritage Month, just in case you needed an excuse to collect another bourbon recipe.
We know that not everyone is a fan of cozying up to a rocks glass of whiskey, but we suspect that some of you might still love the flavors bourbon can impart to other foods. We've talked about bourbon desserts before, of which there are many, with a deliciousness nearly unparalleled, but there's also another way. We're here today to share some of our favorite savory bourbon recipes, from smoked meats, to salad dressings to corn cakes. We'll pretty much try bourbon in anything once. Let us know if you have a favorite savory application for bourbon in the comments!
Want to read more from HuffPost Taste? Follow us on Twitter, Facebook, Pinterest and Tumblr.
PHOTO GALLERY
Savory Bourbon Recipes