What if Mona Lisa's smile was simply captured in a Snapchat?
Cuban-American artist Cesar Santos explores the possibility in his scandalous series "Syncretism," in which past and present cultural norms collide. Part classical oil portrait and part nudie pic, Santos' mashups encompass the evolution (or devolution) of the female portrait over time.
"The ultimate goal of syncretic works is the formation of a new plastic sphere that establishes its own values," Santos described to the Huffington Post. "But like any true evolutionary process, one needs to hold in the previous stages until the assimilation of the different trends are expressed in a unit."
Take a look at Santos' paintings below and let us know if you prefer Renaissance nudes or uploaded bikini pics in the comments. Bonus points if you can recognize the famous paintings each rendering imitates.
"Intimacy"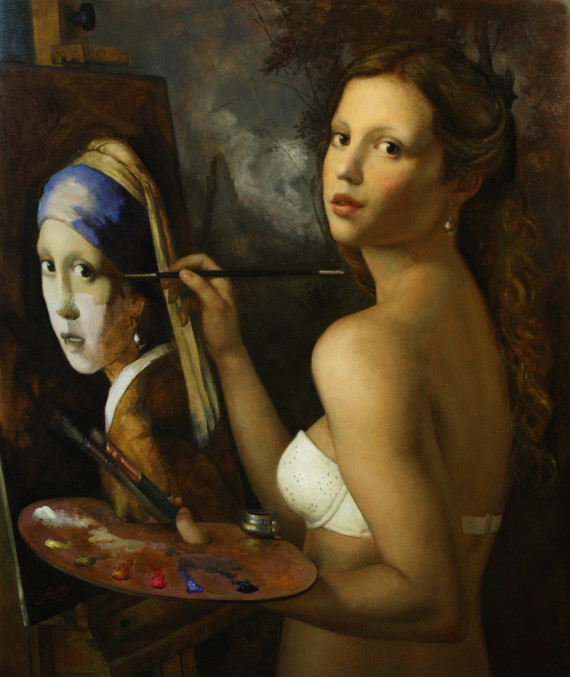 "Juggler"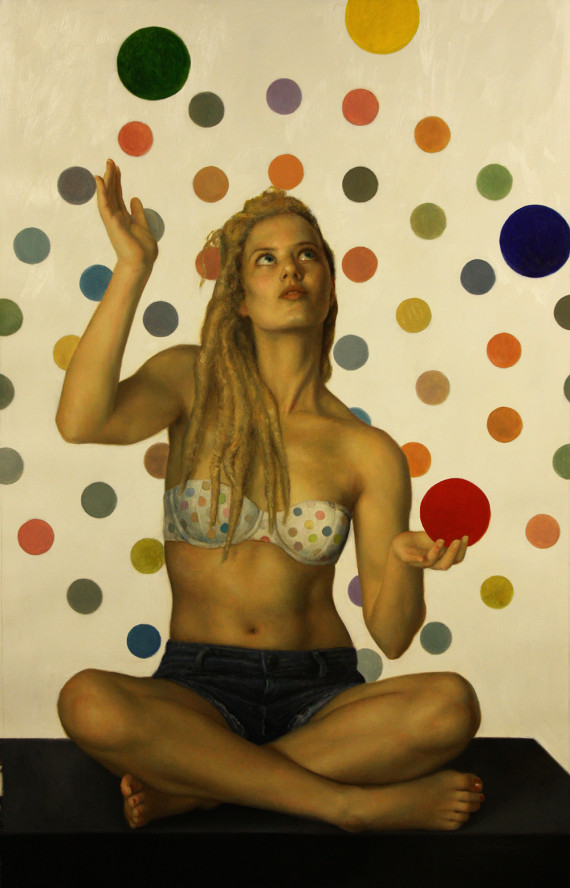 "Character Day"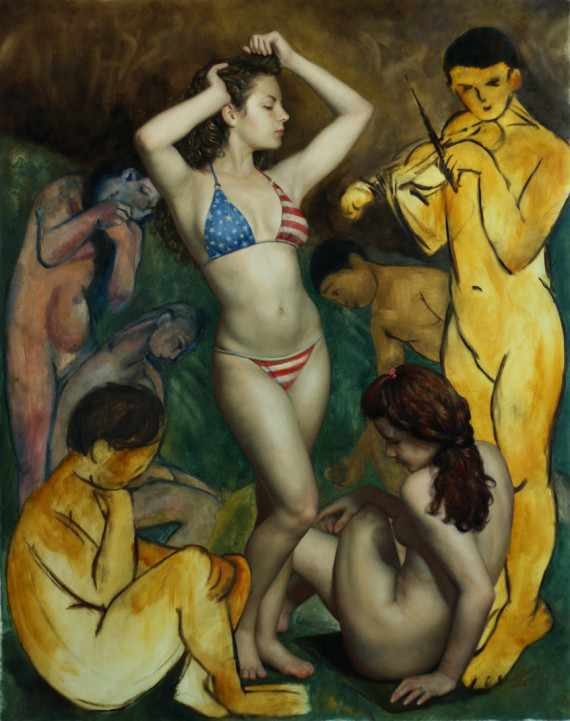 "Nefertiti's Niece"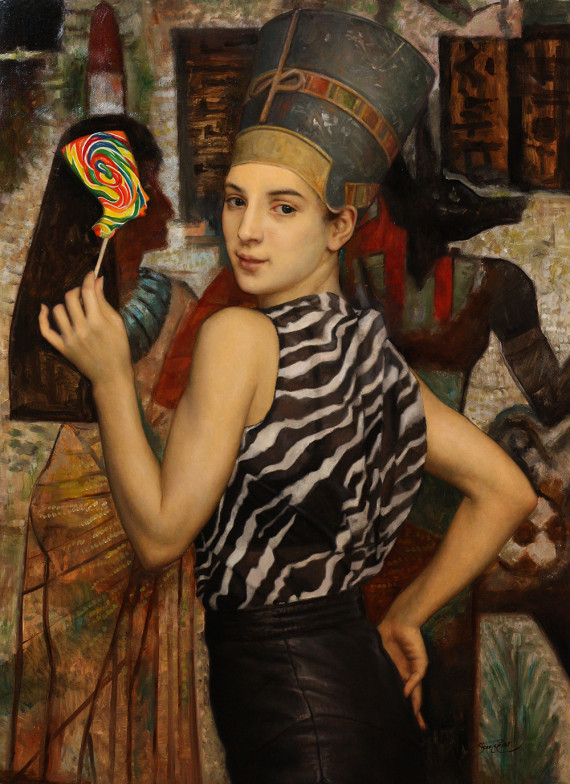 "The Three Graces"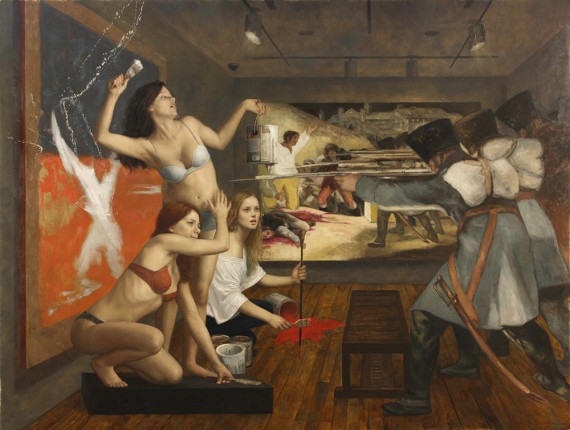 "Y M Queen"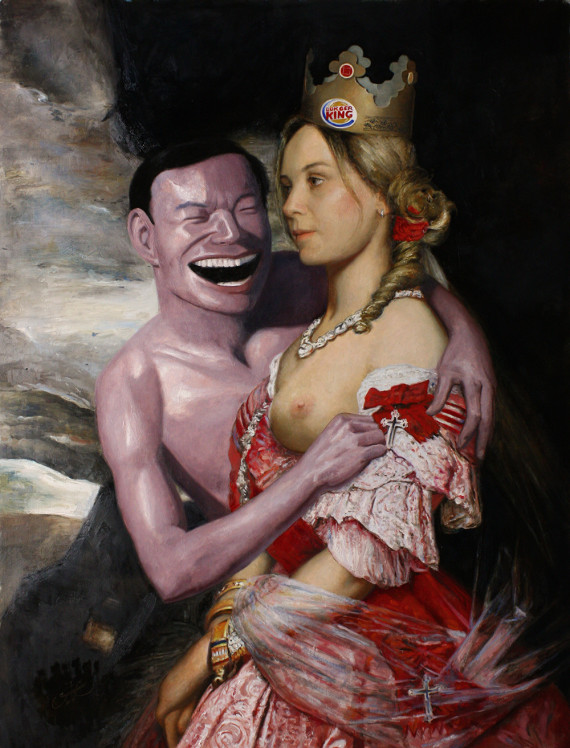 "Out of the Square"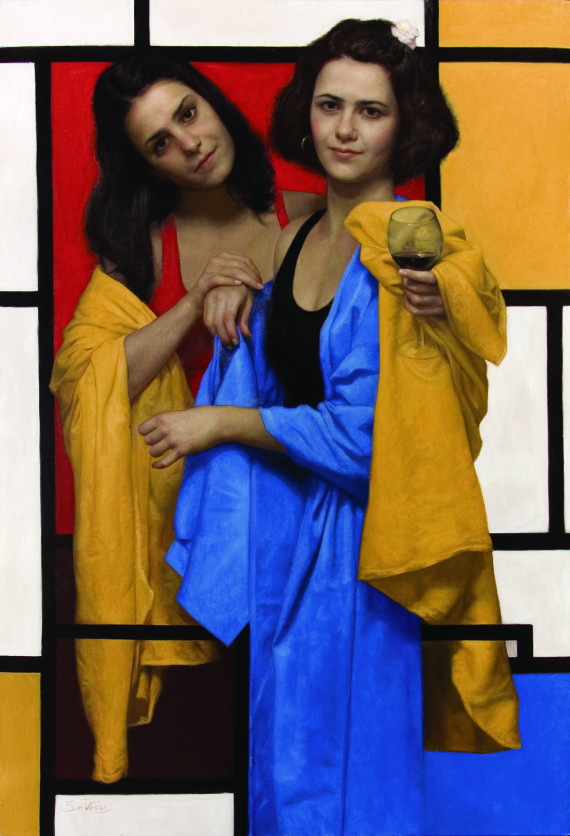 "Lisa's Niece"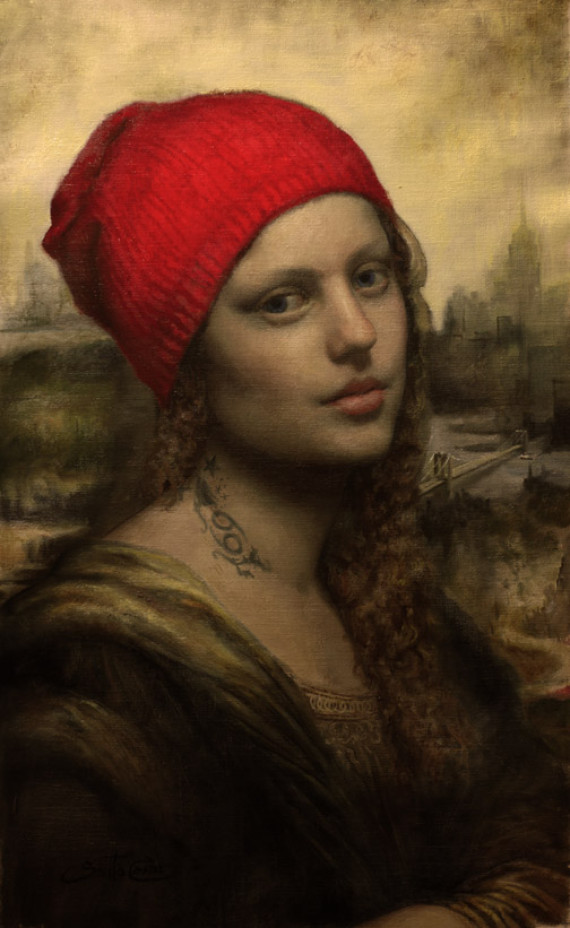 "Three Graces"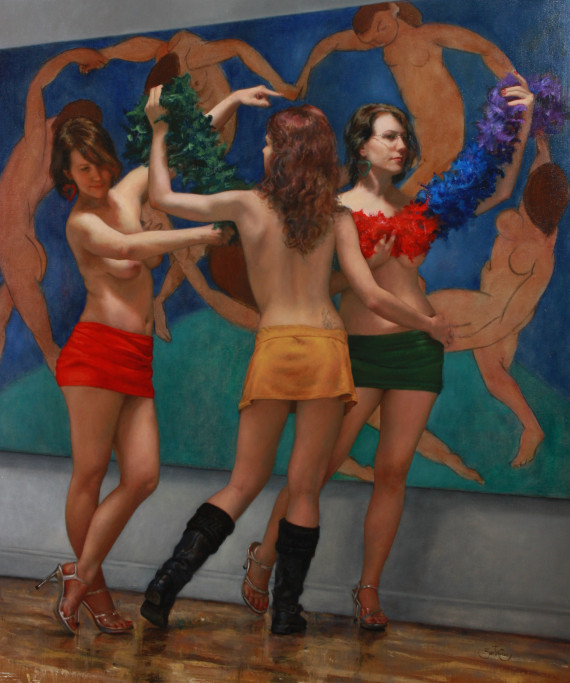 "First Tattoo"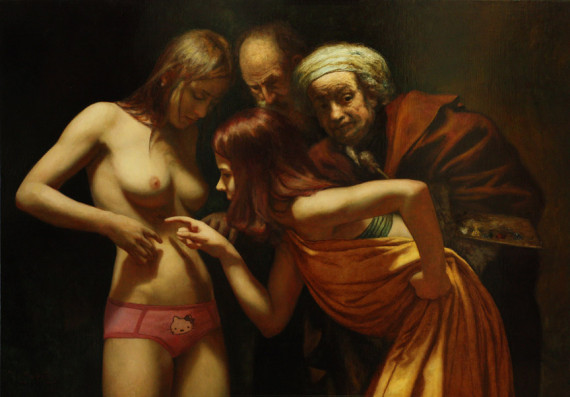 "Password"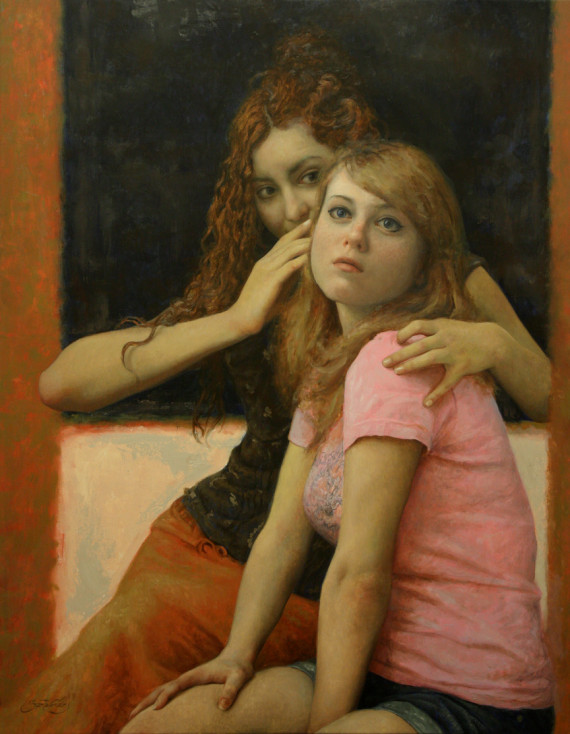 "The Fixed and the Mobile"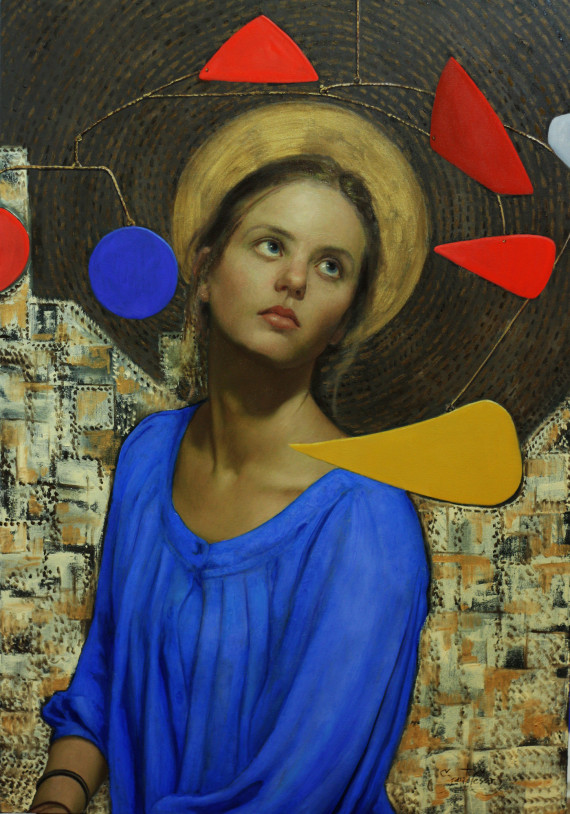 "Picnic in Central Park"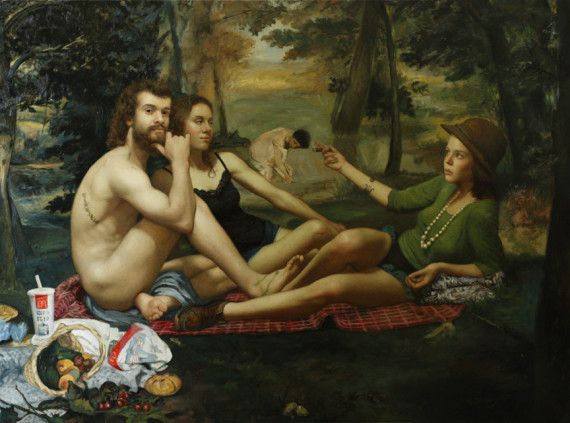 BEFORE YOU GO
PHOTO GALLERY
The Girls of HBO's "Girls"