As Coloradans begin plans to rebuild in the areas impacted by the flooding disaster, a few of the hairier residents seem to be enjoying a dip in the rainwater left behind.
The heavy rains that caused a federal emergency declaration for the state spared the 110 grizzly bears, 56 lions and 70 tigers at the Colorado Wild Animal Sanctuary, in Keenesburg. The 720-acre sanctuary is located about 30 miles northeast of Denver.
In fact, the founder and executive director of the Wild Animal Sanctuary, Pat Craig, told The Huffington Post that the animals were doing great and were even "enjoying the water."
"The bears have so much body fat that they float out there pretty well," Craig told The Denver Post. "It's pretty funny to see them floating along."
On Facebook, the Sanctuary posted some pictures of the animals hanging out in the water and gave their followers an update:
Floods haven't hurt the animals, and everyone's OK. The Sanctuary is mostly on high ground and not near any rivers - so the heavy rains just filled up the lakes and ponds that are in various parts of the refuge. The tigers have already begun playing in the lakes, and the bears have enjoyed their water features as well. We were fortunate and appreciate everyone's concern and prayers. Thank you all - the animals are grateful for such wonderful support!
The lions were a little shy about getting wet (can you spy one?)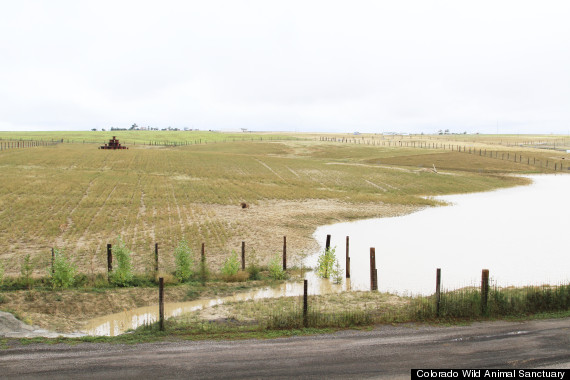 ...But sometimes that can't be helped.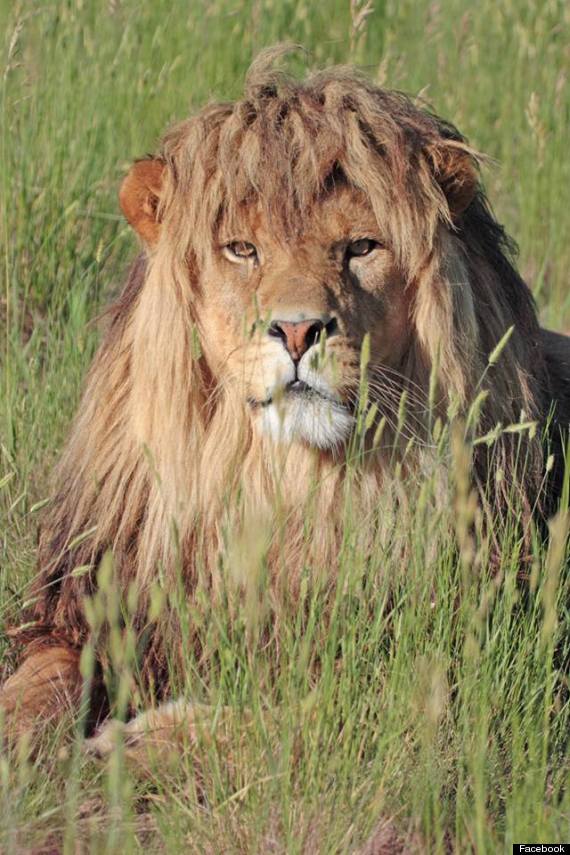 The tigers were surveying the newly-flooded plains.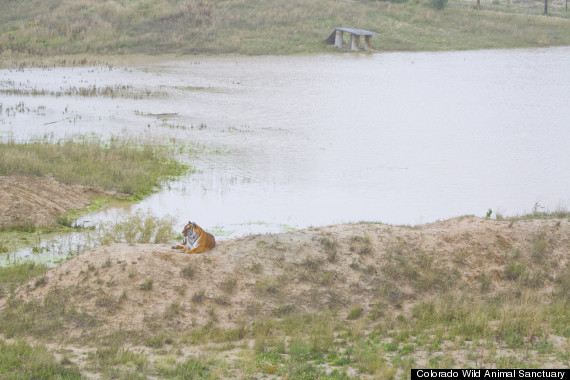 The bears appeared to really enjoy their newfound ponds and were seen splashing around, floating and play-fighting in the floodwater...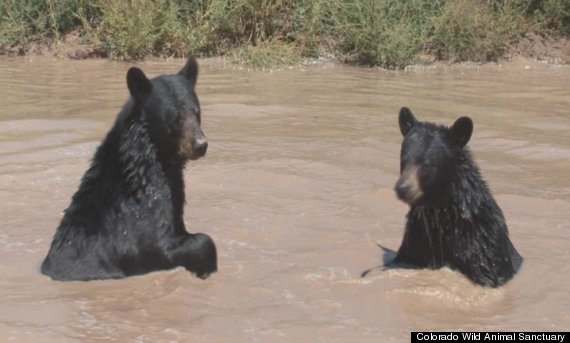 Staying dry...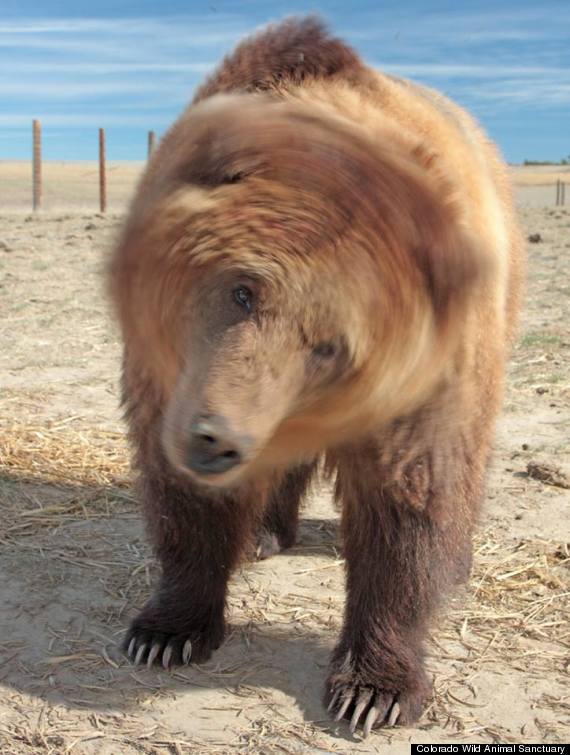 But even before the floods, swimming appears to be a bear necessity: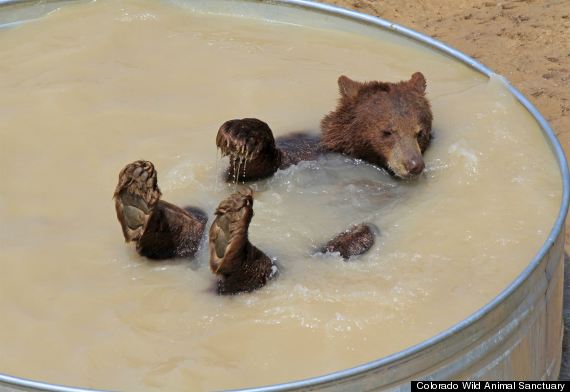 BEFORE YOU GO
PHOTO GALLERY
Colorado's Historic Flooding