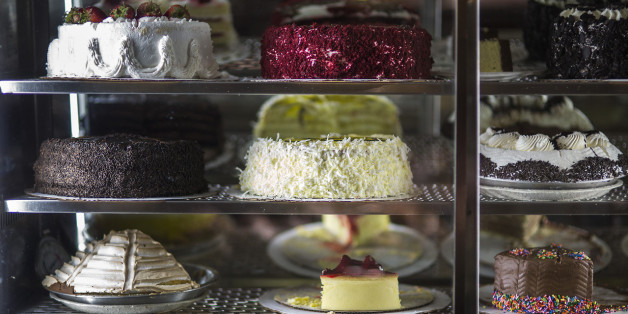 We've always thought that one of the best ways on earth to spend a rainy afternoon was holed up in our local diner, with a cup of coffee, a grilled cheese sandwich and a book. It turns out, Tom Smith of Diner Porn agrees with us. This incredible Tumblr dedicated to straight up, unadulterated, free diner porn captures gorgeous images of the diner's special way with architecture, uniforms, soft lighting and -- of course -- greasy food.
Most of the diners on the blog now are in the New York/New Jersey area, with a few others interspersed at random (check out, in particular, what a diner looks like in Iceland!). There's even a place to submit your own diner porn and an invitation to follow Diner Porn on twitter, but other than that, the site is utterly devoted to photos of diners and their brief biographies. Diner Porn's tagline is "Everything will always stay beautiful here." We're pretty sure they're right.
Want to read more from HuffPost Taste? Follow us on Twitter, Facebook, Pinterest and Tumblr.