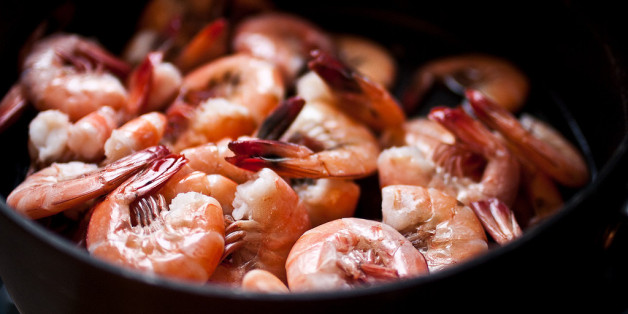 The thing about cooking shrimp is that we're all probably doing it for too long. Anyone who's ever wrestled with a tough, rubbery, depressing shrimp will understand what we mean. We love shrimp for its versatility, sweetness and speed of preparation. It's one of the quickest-cooking proteins we can think of, but also still feels totally luxurious once you're eating it. But just because shrimp cooks quickly, doesn't mean you can't screw it up.
When it comes to how to cook shrimp, most of our advice tends to reside in the buying, cleaning and prepping stages. Because we all love great shrimp, we wanted to talk about some of the shrimp mistakes you might be making, and how to avoid them. So we can all eat great shrimp. Because we all deserve to.
Want to read more from HuffPost Taste? Follow us on Twitter, Facebook, Pinterest and Tumblr.
ALSO ON HUFFPOST:
PHOTO GALLERY
BEFORE YOU GO
Shrimp Recipes
PHOTO GALLERY
Shrimp Recipes