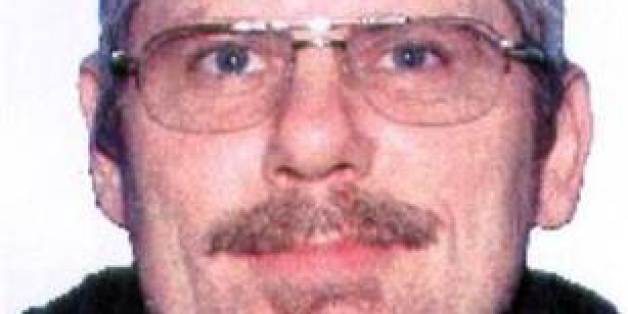 The details of suspected serial killer John Wayne Thompson's crimes "will send chills down your spine, a prosecutor told jurors Monday in opening statements.
San Bernardino County Supervising District Attorney Robert Bulloch told the 18-member panel, which includes six alternates, that Thomson's trial is not a movie or a horror novel.
"It is a real-life crime," Bulloch said, according to The Longview Daily News.
A three-time convicted rapist, Thomson, 53, is charged with, among other things, committing "robbery, torture and mayhem," in the 2006 slaying of 55-year-old Charles Ray Hedlund of Lucerne Valley.
Authorities found Hedlund's blood-soaked truck on Aug. 2, 2006, in a remote area of San Bernardino County. Three days later the businessman's mutilated body was found a quarter-mile away.
A few days after Hedlund was discovered, Thomson was arrested in Victorville for allegedly attacking a woman with a hammer. Investigators claim he confessed to the slaying while he was in custody.
According to court testimony by San Bernardino County Sheriff's Sgt. Frank Bell at a November 2007 hearing, Thomson told investigators he was traveling near Highway 138 when his car broke down and Hedlund offered to give him a ride.
Thomson said he became uncomfortable during the trip when Hedlund allegedly touched him and tried to perform oral sex on him. Thomson said he did not resist, but at some point struck Hedlund with a blunt object he found inside the truck and stabbed him with a pocket knife multiple times before he cut his throat.
Mario Martinez, Thomson's defense attorney, told the jury Monday that Hedlund's alleged sexual advances prompted his client to attack him.
"Hedlund's murder was an act of rage. It wasn't thought out or planned, it was a reaction to [Hedlund's] homosexual pass. It wasn't meant to be torture," Martinez said.
Martinez also spoke of his clients troubled past, which he said allegedly included drugs, alcohol and at least two incidents, in which he was the victim of molestation.
Thomson's past, according to court documents, also includes three convictions for rape, which earned him the label of a "sexual psychopath" by state officials.
In addition to Hedlund, Thomson is also charged with two other 2006 homicides -- the murder of 73-year-old James Ehrgott, of Spokane, Wash., and 36-year-old Lori Hamm, of Longview, Wash. Authorities say Thomson also confessed to his involvement in those crimes.
In July, Sue Baur, a prosecutor in Cowlitz County, Wash., said regardless of the outcome in California, she would bring Thomson to Washington to stand trial in the other cases. Baur described Thomson to the Daily News as one of the top five worst alleged killers she has ever encountered.
Thomson, who has been held without bail since his arrest, faces the possibility of the death penalty if convicted of Hedlund's murder. His trial is expected to take two to three months.
BEFORE YOU GO
PHOTO GALLERY
10 Major Crimes That Shocked America (SLIDESHOW)