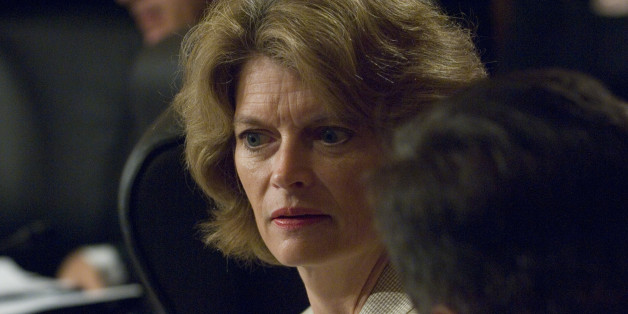 WASHINGTON -- Sen. Lisa Murkowski (R-Alaska), the ranking minority member of the Energy and Natural Resources Committee, came out against the nomination of Ron Binz to head the Federal Energy Regulatory Agency on Tuesday, saying he "lacks the temperament and judgment required" for the job.
Murkowski's condemnation puts Binz' confirmation in jeopardy. At least one Democrat is also likely to vote against him.
Murkowski said in a statement Tuesday that she based her decision on a meeting with Binz last week, as well as her staff's research. "In addition, his conception of the role of regulation is not what we need at FERC right now," said Murkowski. "What is needed, now more than ever, is balance and independence."
President Barack Obama nominated Binz, the former head of the Colorado Public Utilities Commission, to chair FERC in June. FERC oversees federal permits for hydroelectric dams, natural gas pipelines and electricity transmission. Democrats hold a 12-10 majority on the committee.
Murkowski, who had been seen as a potential vote in favor of Binz' confirmation, was one of several panel members highly critical of Binz during a hearing on Tuesday, which was contentious, as expected. Democratic Sen. Joe Manchin (W.Va.) is also likely to oppose Binz, over concerns he might negatively affect the coal industry. Manchin spokesman Jonathan Kott said the senator has "strong concerns" about Binz.
Committee chair Ron Wyden (D-Ore.) pushed back on the criticism that Binz would affect the coal industry. FERC, Wyden said, "has no role in picking energy winners and losers."
"FERC has no authority to regulate coal," Wyden said. "It has no authority to impose unjust or unreasonable rates or impose discriminatory or preferential charges on coal or coal-generated electricity. That means no back-door taxes on coal or coal-generated electricity." Wyden issued a press release calling Binz "well-qualified"
Binz' nomination has been attacked by fossil fuel interests and conservative groups. On Monday, 14 groups issued a letter to senators urging them to vote against his confirmation.

BEFORE YOU GO
PHOTO GALLERY
Major American Mine Disasters