Olivia Wilde wows in the October issue of Allure magazine.
The "Rush" star, 29, rocks a tight, low-cut leather jumpsuit by 3.1 Phillip Lim -- and she's never looked better. And there may be someone to thank for that ...
Wilde opens up about her relationship with fiance Jason Sudeikis in the magazine, revealing what initially sparked their long-lasting romance.
"I met Jason, and I thought he was so charming. He's a great dancer and I'm a sucker for great dancers. But he didn't even get my number," Wilde explains in the mag. "Over the next six months we kept running into each other. [One night] my best guy friend walked up to him and said, 'This is Olivia's number. Use it.' That was the beginning."
As for her take on fame, Wilde reveals she doesn't just want to be known for her good looks, recalling her view on celebrity during her upbringing as the daughter of a journalist and a documentary filmmaker.
"There was definitely a sense that no one was interesting because they were famous. They were interesting because of what they did. And that has stuck with me because when people say 'Oh, you've made it. Isn't it great? You're famous.' I'm like, ugh," she says. "That's sort of a side effect. It's like the side effect of a medicine: 'You may experience anal itching and fame.'"
Check out Olivia's stunning photo shoot for Allure below and see more pics here.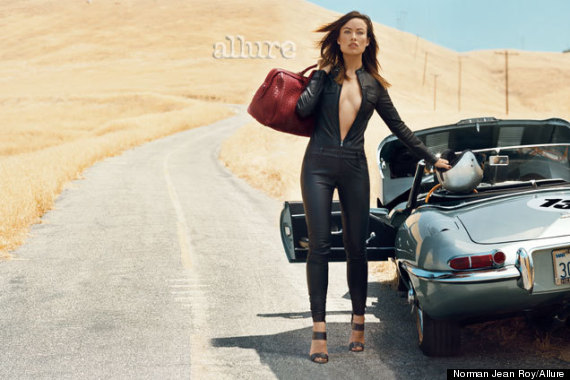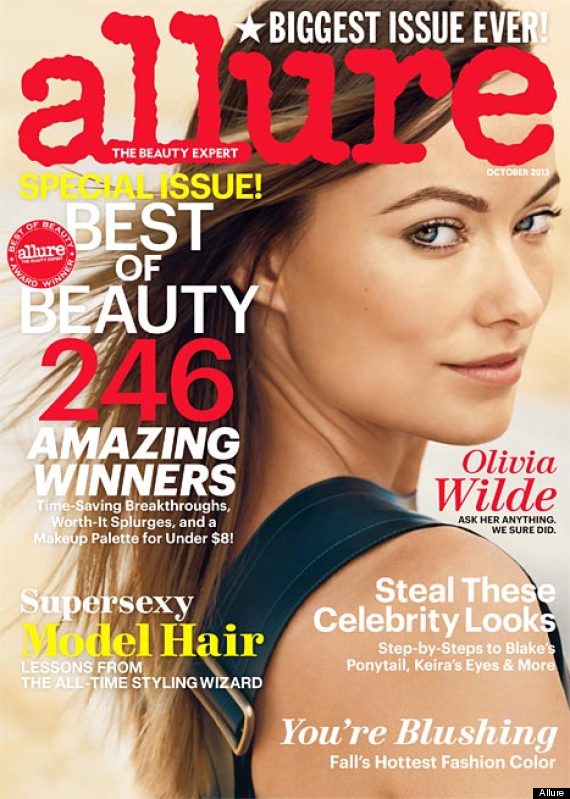 The October issue of Allure is on sale on Sept. 24.
BEFORE YOU GO
PHOTO GALLERY
Celebs in Monokinis and One-Piece Swimsuits