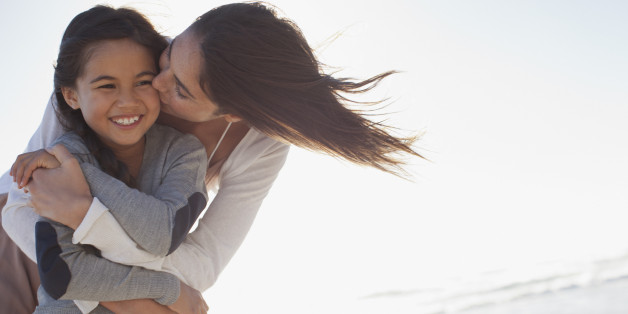 Previous research has shown that single mothers are less happy than other American women. But a new study in the Journal of Happiness Studies has concluded that the happiness gap is getting smaller.
Looking at data from the General Social Survey, which tracked Americans' self-reported happiness from 1972-2008, researchers found that single moms reported being considerably less happy than other female respondents each year. However, the difference between their respective happiness levels has decreased since 1972.
Why are single moms less happy in general? According to John Ifcher, one of the study's authors and an assistant professor of economics at Santa Clara University, it has to do with their relationship status.
"The fact that they're single seems to explain a lot of why they're less happy," he told the Los Angeles Times.
There are several explanations for the narrowing gap. For one, single moms' happiness levels have increased while other women have reported lower happiness levels, said study co-author Homa Zarghamee, an assistant professor of economics at Barnard College. Additionally, Ifcher and Zarghamee speculated that there is less of a stigma associated with single parenting, and increasing numbers of women are choosing to have babies on their own, which may also contribute to the narrowing gap.
In May 2013, Census data showed that 62 percent of women between the ages 20 and 24 who had recently given birth were unmarried.
Click through the slideshow below for even more fascinating divorce research.
PHOTO GALLERY
The Most Fascinating Divorce Findings Of 2012
Keep in touch! Check out HuffPost Divorce on Facebook and Twitter.