Orange may be the new black, but it's not a color singer/model Sky Ferreira wanted to be wearing after she and boyfriend Zachary Cole Smith were arrested for drug possession early Saturday morning in Saugerties, N.Y.
According to the Daily Freeman, drugs were found on the couple after the pair was pulled over by the police during a traffic stop, and a registration check showed that the couple's Ford pickup truck had stolen license plates.
Ferreira, 21, was arrested on misdemeanor charges after police found ecstasy in her possession, and was also charged with resisting arrest. Smith, 28, was charged with two counts of criminal possession of a controlled substance after officers found a plastic bag containing "42 decks" of heroin.
Both were taken to Ulster County jail and released on bail following the arrest.
Since the arrest, Smith took to his band DIIV's Twitter account to comment on the incident:
what you're reading is a police blotter, not the outcome of a court case. these cops wanted to fuck us, and they did. sky did nothing wrong.

— DIIV (@DIIV) September 16, 2013
While Ferreira apparently tweeted and later deleted the more puzzeling message "plur purse" ... which isn't all that cryptic, since "PLUR" is an acronym for Peace Love Unity Respect, which is a mantra used in the rave community, which favors ecstasy use.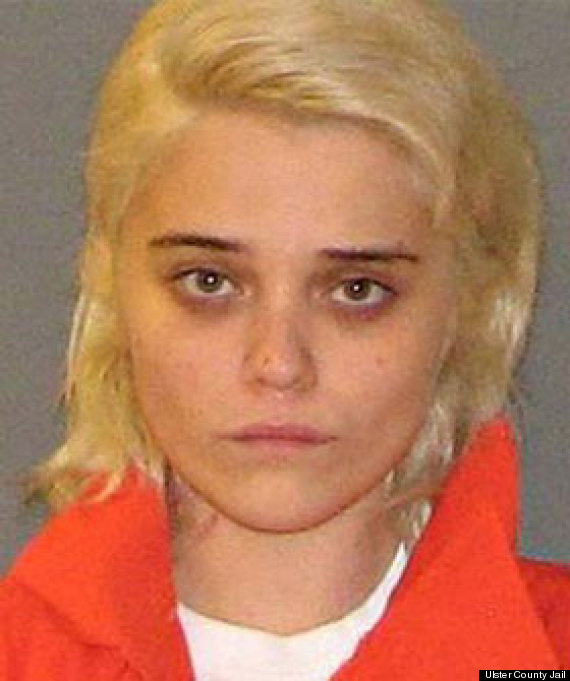 BEFORE YOU GO
PHOTO GALLERY
Celebrity Mugshots